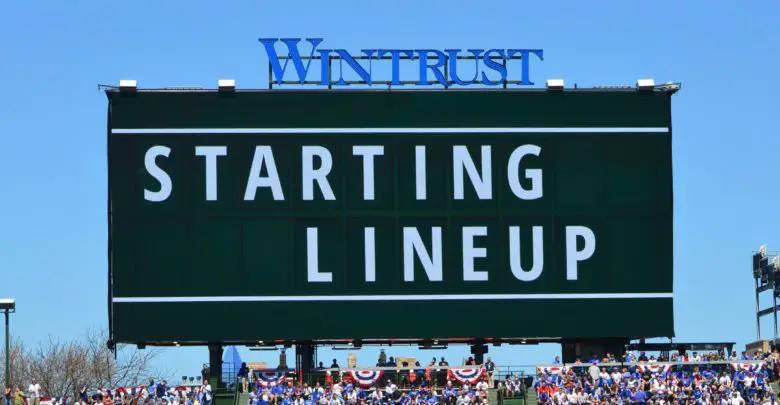 Chicago Cubs Lineup (7/29/23): Tauchman Leads Off, Candelario 3B, Hendricks Pitching
The Cubs are technically still alive with three games to go, especially since the Marlins may have to fly to New York on Monday to finish the 9th inning of Thursday's postponement. While I'd prefer we just rip the band-aid off, it's hard to deny the pull of chaos. Of course, any of that could have been avoided by simply not falling apart in September.
After being swept by the Braves in Atlanta, the Cubs are in Milwaukee to wrap up the season against a Brewers squad that will not be using any of their top starters. I'm not sure if that's actually a good thing, though, since the Cubs have seemingly been dominated by mediocre pitchers over the last month or longer.
Speaking of domination, Kyle Hendricks has done quite well against the Brewers in two previous starts this season. In 12 total innings, he's allowed three runs (one earned) on eight hits with 11 strikeouts and three walks. He may not need to be quite that sharp tonight, but the bats still need to get going if the Cubs want to avoid any further embarrassment north of the Cheddar Curtain.
Mike Tauchman is leading off in center, followed by Nico Hoerner at second and Ian Happ in left. Cody Bellinger is at first, Seiya Suzuki is in right, Dansby Swanson is at short, and Jeimer Candelario handles the hot corner. Chris Morel is the DH and Yan Gomes is behind the plate.
They're up against former Cub Colin Rea, who I honestly did not realize was still pitching. The 33-year-old has actually made 21 starts out of 25 total appearances after bouncing back and forth between MLB and Japan over the two previous years. His results have been slightly better than what Cubs fans may recall from his brief tenure on the North Side in 2020, but that may have more to do with the Brewers' superior defense.
Rea's 4.74 ERA is a little lower than expected, as evidenced by his 5.07 FIP, and his .256 BABIP tells us he's probably been the beneficiary of good luck. However, the sample is big enough that it might not be a fluke. Part of the low BABIP comes from 23 batted balls not being in play due to flying over various outfield walls. Rea has given up at least one homer in 16 appearances this year, and 14 of those dingers have come at AmFam Field.
What's more 15 overall and 11 at home have been hit by left-handed batters. Most of Rea's troubles stem from a group of secondaries that have been decidedly bad, particularly the cutter he throws just over a quarter of the time. His split-change has been his worst pitch in terms of value, but we're only talking about 5% of his offerings.
Surprisingly, it's Rea's 93 mph fastball that is helping him the most. His sinker has been effective as well, allowing him to play the pitches off one another with good location. He'll work the sinker a little lower in the zone to either edge and he likes to keep the four-seam elevated with a little cut. That's how he's generating the highest whiff and strikeout rates of his career, though the homers are a clear indication that he'll make plenty of mistakes.
The only question is whether the Cubs will be able to take advantage of them tonight, which has been a huge issue for them during this swoon. If I had a nickel for every cookie they've fouled off or taken for a strike in September, well, I'd have a helluva lot of nickels. With that in mind, perhaps the Cubs can hang a dime on the Brewers and get us feeling good about baseball for a little while again.
First pitch is at 7:10pm CT on Marquee and 670 The Score.