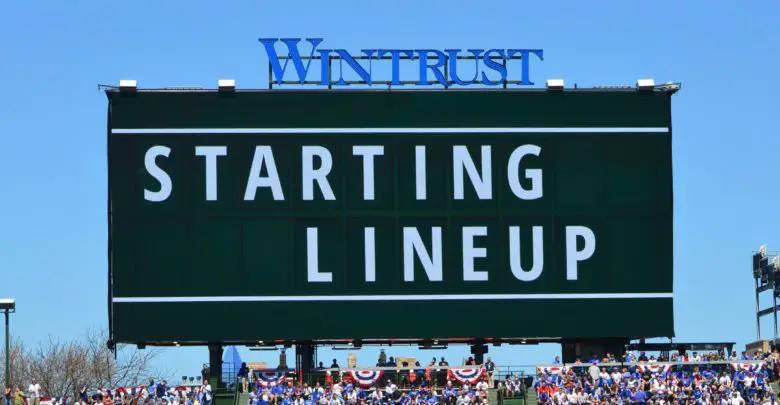 Chicago Cubs Lineup (7/28/23): Tauchman Leads Off, Mastrobuoni at 3B, Stroman on Mound
So, uh, about those first two games…not so fun. The Cubs pissed away a 6-0 lead on Tuesday, then got walked off Wednesday in the worst encore I think I've ever seen. What looked for a time like a very good shot at the postseason has dwindled significantly as the pitching staff limps home. There's still a possibility, though, and the Cubs have four games to see if they can make good on it.
Marcus Stroman was a surprise choice to start last Saturday against the Rockies and he lasted only three innings since he's not stretched out. The results were also pretty poor, and that was when facing a lineup that isn't quite as potent as the one he'll face tonight. Stroman will have to be much better in this one.
Mike Tauchman leads off in center, Nico Hoerner is at second, Ian Happ is in left, and Cody Bellinger takes first. Seiya Suzuki is in right, Dansby Swanson mans short, Jeimer Candelario is the DH, and Yan Gomes is the catcher. Miles Mastrobuoni gets another start at third and bats ninth.
They're up against 20-year-old rookie AJ Smith-Shawver, who is making his fifth big league start after just 139 minor league innings over parts of three seasons. The young righty has given up seven homers in under 22 innings and he's also walked 10 batters, so control and command are not his strong suits at this point. Mainly a fastball/slider guy, Smith-Shawver hasn't yet shown the kind of deception he'll need to excel at the highest level.
The heater makes up over 55% of his pitches and it lights up the heat map middle-middle, which is not ideal. His slider accounts for almost a quarter of his repertoire and has good movement, but it carries out of the zone too often and hitters are able to spit on it. Smith-Shawver's best pitch has been the split-change he employs just 9% of the time, so I'd guess we see more of those from him over time. His curve makes up the rest and has been too inconsistent to worry about.
Left-handed hitters have done almost all of the damage against this kid so far, though the sample size is still too small for any definitive analysis. Maybe the Cubs can take advantage of his youth to outscore the Atlanta juggernaut and keep the guttering flame of hope burning for one more day.
First pitch is at 6:20pm CT on Marquee and 670 The Score.