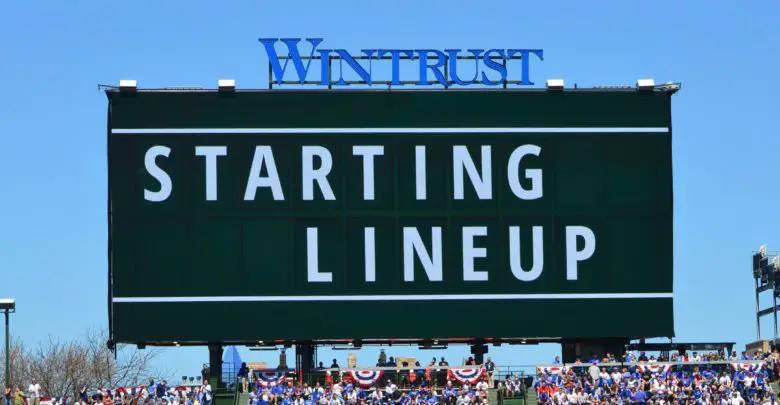 Chicago Cubs Lineup (9/27/23): Tauchman Leads Off, Candelario Returns at 1B, Taillon Starting
Last night's game left a skid mark, both because it felt like the Cubs had been run over by a Mack truck and because they'd soiled their shorts. They still hold the third Wild Card spot by a half-game over the Marlins, who were rained out on Tuesday and will now have to burn up their bullpen with a Wednesday doubleheader, so not all was lost. The only problem is that the Cubs no longer control their own destiny since Miami holds the tiebreak advantage.
It doesn't help that the Cubs blew a 6-0 lead with Justin Steele on the mound and now turn to Jameson Taillon to stem the tide against the best offense in the game. That seems like too much to ask, but Taillon has pitched six scoreless innings in two of his last three starts and has shown flashes of brilliance at other points in the season. That said, I'm not holding out much hope.
Mike Tauchman is leading off at DH, which makes a substitution that much easier should David Ross get the itch. Nico Hoerner bats and plays second, Ian Happ is in left, and Cody Bellinger is in center. Seiya Suzuki is in right, Dansby Swanson is at short, and Jeimer Candelario will play first after being activated from the IL. Yan Gomes is the catcher and Miles Mastrobuoni gets another start at third.
The Cubs are facing rookie righty Darius Vines, who is making just his second big league start and fifth overall appearance as the Braves try to fill in for Max Fried. Vines missed most of April, May, and June with a shoulder injury and pitched just over 34 innings at Triple-A, where he put up solid results despite a lower-than-expected strikeout rate.
In a departure from most young pitchers, his fastball averages just under 90 mph and he doesn't get much extension to make it play up. It does appear to have a little cut, then Vines also has an actual cutter that he throws nearly 40% of the time with just a few ticks less on the radar gun. Both pitches are thrown to very similar locations on the lower glove-side corner, with the cutter getting value by fooling hitters.
His changeup comes in around 81 mph and has decent tumble, but he hasn't located it consistently and will often miss the zone too badly to be effective. The results have been okay on the whole, though that .227 BABIP says Vines is due for a little correction. Given the state of the Cubs bullpen and the strength of Atlanta's lineup, there'll have to be a whole lot of regression to tie up the series.
First pitch is at 6:20pm CT on Marquee and 670 The Score.