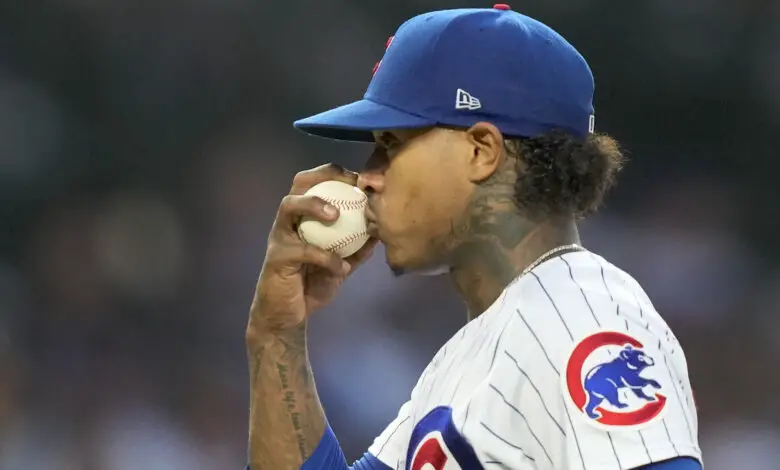 Marcus Stroman Reportedly 'Expecting to Stay in Chicago' Sans Extension
It's been a pretty weird season for Marcus Stroman, who went from Cy Young frontrunner to a dude with a 9.00 ERA over his last eight starts. A number of fans sided with him when he publicly called the Cubs out for not engaging with him on extension talks because it seemed the erstwhile was as good as gone for what figured to be a significant deal in free agency. Between his subsequent poor performance and a lengthy stay on the IL, however, the value of that potential deal is dropping by the day.
It was already presumed that sticking around for the third year of his $71 million contract was looking more attractive to Stroman, now USA Today's Bob Nightengale writes that Stroman "is expecting to stay in Chicago without an extension." That is sure to complicate things for the front office, specifically when it comes to picking up the $16.5 million club option on Kyle Hendricks which seemed like a very likely decision just a few days ago.
Justin Steele has ascended to the role of ace and is still under club control for four more seasons, Jordan Wicks looks like a rotation mainstay, and Jameson Taillon still has three years left on the four-year deal he inked last winter. If Stroman indeed returns, bringing Hendricks back would mean the Cubs aren't making any significant pitching upgrades in free agency.
Well, unless they choose to trade Stroman in order to make room for someone else. Not that they'd really be able to get much in return at this point, but Jed Hoyer may be kicking himself for not trading the diminutive righty ahead of the deadline. It's like the flip side of choosing not to trade for Justin Verlander back in 2017, something Hoyer expressed regret over in the past.
The good news, if it's even fair to call it such, is that Stroman will earn $4 million less in actual salary by finishing out his deal. Of course, at least half of that will be eaten up by contract escalators Drew Smyly will earn by eclipsing 140 innings pitched, which should happen in his next appearance. Even if that drop in Stroman's pay probably isn't enough to make him a sought-after trade target, it could simplify the process for Hoyer should he pursue that route.
All things considered, that seems like the best strategy for a team that would do well to make room for an addition to the rotation. Whether that's a splashy signing, a trade leveraging some of their growing treasure trove of prospects, or the rise of Cade Horton, a little flexibility would help. The option decisions involving Stroman and Hendricks will be two of the first big dominoes to fall for the Cubs this winter, so this definitely bears following once the season concludes.