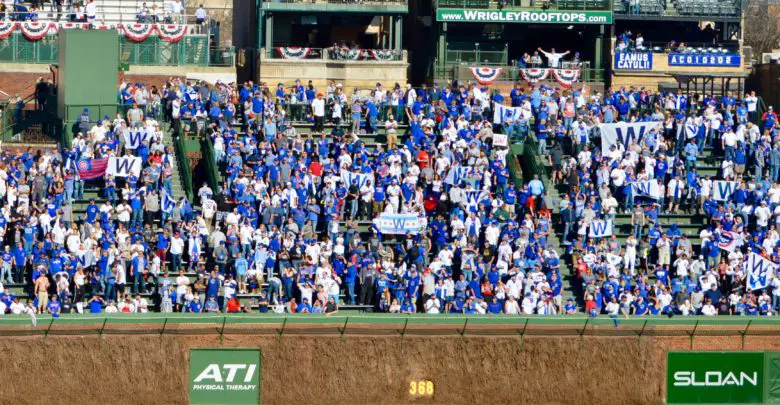 Cubs Hosting Fan Appreciation Weekend September 22-24
The Chicago Cubs will celebrate fans during "Fan Appreciation Weekend" for the last home series of the 2023 regular season against the Colorado Rockies Friday, September 22, through Sunday, September 24.
During Fan Appreciation Weekend, each day will include lucky seat giveaways and surprise giveaways where hundreds of fans will be randomly surprised with baseballs signed by current Cubs players and Marquee Sports Network talent. Fans also can take advantage of a 20% discount on all beverages purchased at the "Drinks" container bar and merchandise at the Cubs Team Store at Gallagher Way from 10:30 a.m.-noon CDT. As an added bonus, during each game, one lucky fan will be randomly selected to win $100,000 if a Cubs home run ball hits the Cboe ad panel on the right field video board during Fan Appreciation Weekend.
On Sunday, September 24, Kids Run the Bases presented by Horizon will take place postgame. In addition, the new pop-up exhibit presented by Marquee Sports Network at Gallagher Way will surprise and delight every 81st visitor with an autographed baseball signed by a Cubs Hall of Famer. September 24 also is Sesame Street Day at Wrigley Field.
To participate in all activities at Gallagher Way or at Wrigley Field for Fan Appreciation Weekend, a gameday ticket is required. To secure tickets, please visit www.cubs.com. No ticket is required to attend the pop-up exhibit presented by Marquee Sports Network.