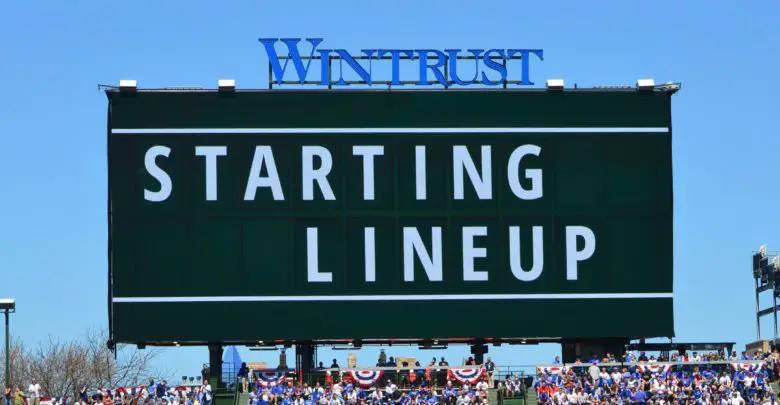 Chicago Cubs Lineup (9/12/23): Morel Leads Off, PCA in CF, Assad Starting
I told you Pete Crow-Armstrong would get playing time and that not using Alexander Canario wasn't some matter of David Ross hating rookies and thumbing his nose at the front office. Speaking of which, Canario is actually back with the team a day after being optioned because Jeimer Candelario has been placed on the 10-day IL with a low back strain. Not sure whether that injury is the root cause of his recent struggles or vice versa, but this isn't a bad time to give him a break.
That said, Canario is a bit of an odd replacement because he doesn't play the corner infield spots and the Cubs clearly didn't intend on playing him during his initial stint anyway. If it was just a matter of throttling him down for a while, he may yet get some run over the next week-plus. Or it could be that he wasn't back with Iowa yet and this was a matter of convenience, in which case it would make sense to recall Matt Mervis soon.
Guess we'll find out one way or the other in the next few days.
As for what we know for sure, it's that Javier Assad is taking the bump in Denver as the Cubs look to continue their winning ways. He is coming off of his worst start since being inserted into the rotation to replace Marcus Stroman, though we're still talking about giving up just three earned runs over 5.1 innings.
What really hurt Assad is that he didn't strike anyone out, which is tough to overcome even for a guy who isn't big on whiffs when he's at his best. He shouldn't need to be immaculate tonight, just good enough to keep his offense within striking distance.
Christopher Morel has homered in each of the last two games out of the leadoff spot and he's back there again as the DH tonight. Nico Hoerner bats and plays second, Ian Happ is in the three-hole again and playing left, Cody Bellinger cleans up at first, and Dansby Swanson is at short. Seiya Suzuki handles right, Yan Gomes is the catcher, and Crow-Armstrong gets his first MLB start in center. Nick Madrigal rounds things out at third.
They're up against 29-year-old righty Chris Flexen, whose last name sounds like what opponents often do against him. He's got a 1-7 record with a 7.36 ERA over 25 appearances (12 starts), and 23 homers allowed in 80.2 innings indicate that hitters have indeed done plenty of flexin' this season. That comes out to 2.57 HR/9, easily the highest mark in MLB among 223 pitchers with at least 60 innings this season.
Right-handed batters boast a 1.011 OPS against Flexen so far, and that's not just a Coors effect since he began the season with the Mariners. The problem has been a fastball that's arguably gotten the worst results in all of MLB this year. He's in the 1st percentile for run value with a -17.1 score that is better than only teammate Austin Gomber's 18.9 in 2023.
When your four-seam is straight as a string at just 92 mph and you throw it 40% of the time, bad things are bound to happen. Flexen's changeup has actually been really good and it makes up about 16% of his repertoire, which has helped him to "neutralize" lefties to an extent. He won't strike out many batters and he walks more than he should, so this is yet another game in which the Cubs should be able to score multiple runs with ease.
As long as they don't take that for granted and they treat this like a game against a good team, something they had to end up doing last night, things will be fine. First pitch from Denver is at 7:40pm CT on Marquee and 670 The Score.