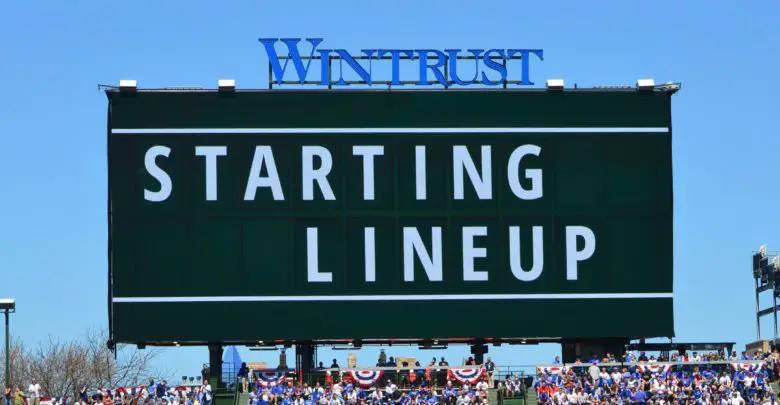 Chicago Cubs Lineup (9/5/23): Tauchman DH, Candelario 1B, Hendricks Starting
The Cubs picked up an easy win Monday afternoon behind the best start of Justin Steele's career, a 12-strikeout effort that impacted both the playoff and Cy Young races. Steele is now tied for the most wins (16) in MLB and his 2.55 ERA is second to just Blake Snell (2.50). Spencer Strider also has 16 wins, plus his 245 strikeouts are 38 more than anyone else in baseball. And though his 3.56 ERA doesn't seem super impressive, he leads all qualified pitchers with a 2.95 xERA, 2.81 FIP, and 2.87 xFIP.
With a few starts left in the season, Steele still has plenty of time to make up a little ground and state his case. Even more important than individual awards is the opportunity to play in the postseason, something the Cubs keep creeping closer to by beating other contenders. Consecutive losses by the Brewers have tightened the NL Central to 2.5 games, and the Cubs are now three games up on the third Wild Card spot.
They can further strengthen their position behind Kyle Hendricks tonight as he faces the team he nearly no-hit earlier in the season. That start highlighted his best stretch of the year, though he's been really good of late and looks like a legit postseason rotation fixture once again. Even if he doesn't go eight innings with just one hit allowed, the Cubs may need him to shove as they face the Giants' bullpen.
Mike Tauchman is leading off at DH, followed by Nico Hoerner at second and Ian Happ in left. Cody Bellinger cleans up in center, Dansby Swanson is at short, Seiya Suzuki is in right, and Jeimer Candelario is at first. Yan Gomes handles the catching, Nick Madrigal bats ninth at third base, and Alexander Canario is being rewarded for with a major league paycheck for getting splinters in his ass.
San Francisco is going with an opener in this one, opting to give rookie righty Ryan Walker his 12th "start" of the season. He has yet to complete three innings in that role, but he hasn't given up more than two runs and has combined for 28 strikeouts with 10 walks over 17.2 frames. A big-time strikeout guy who avoids barrels, Walker has the ability to shut opponents down the first time through the order to set up one of the better relief corps in the game.
You know what's coming from Walker, who throws a sinker and slider with nearly identical frequency. He'll bust the two-seam on the arm-side edge with the breaking ball working either bottom-middle or just beyond the black on the glove side. He's got a big velocity difference between the two as well, with the hard stuff averaging 95 mph and the slider working more like a curveball at 83 mph.
The ability to work both sides of the plate keeps hitters off-balance and makes up for a shorter arm stroke that sees Walker in just the 26th percentile for extension. That's mainly due to the sinker being so good at generating soft contact, as the slider has a tendency to back up on him. He seems to have dialed things in pretty well, however, and has only allowed two total earned runs over his last 15 appearances.
The Giants will turn to a bulk pitcher to follow Walker, with Sean Manaea and Jakob Junis as the most likely options after combining for 7.1 innings on August 31. That was actually the last time Walker pitched as well, though he relieved Manaea in the 8th inning. Gabe Kabler may look to flip that usage in this one and try to lean on those three to work the whole game.
One more interesting note here is that the Giants went 7-0 in Walker's first seven "starts," but they're 0-4 since then. That's not a Walker issue, it's a function of scoring just seven runs to support the staff as a whole. I think it'd be best if they maintain that scant offensive output tonight. First pitch is at 6:40pm CT on Marquee and 670 The Score.