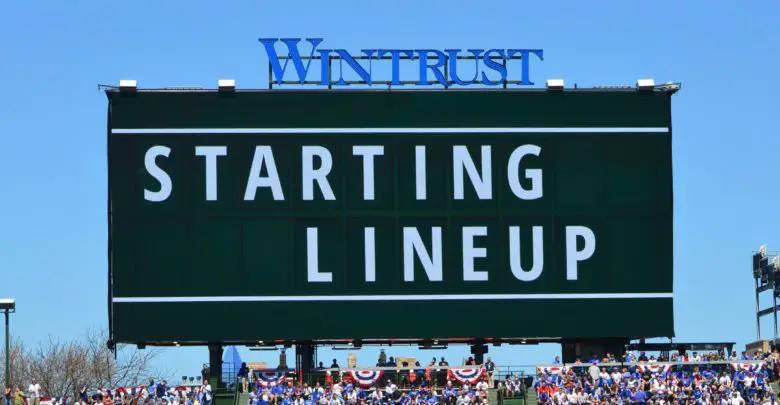 Chicago Cubs Lineup (9/2/23): Hoerner Leads Off, Wisdom 1B, Assad Starting
The Cubs earned a split of yesterday's doubleheader, though dropping the nightcap in a walk-off washed away the good vibes of the early win. And while Adbert Alzolay bears some blame for blowing the save, scoring just two runs against a Triple-A starter with serious control issues is totally unacceptable. It's like the Cubs are working on a group project and they know Cody Bellinger and Ian Happ are going to do all the work, so the rest of them are just relaxing.
That's not entirely fair, though it sure does feel that way at times. When you're playing in a bunch of low-scoring games with one-run margins, the bullpen isn't going to be able to keep plugging the dam every night. How about a deluge of crooked numbers to back Javier Assad tonight?
The Cubs are going with Nico Hoerner at the top of the lineup, which is frequently the case when they're facing a lefty, then it's Dansby Swanson at short, Happ in left, and Bellinger in center. Seiya Suzuki is in right, Yan Gomes is the catcher, Jeimer Candelario is at short, and Patrick Wisdom is at first. Christopher Morel bats ninth as the DH.
So where's Alexander Canario? No one figured he'd be in there every day, but Morel batted .149 with a 37% strikeout rate and a 47 wRC+ in August. He was much better against lefties, but that was just 16 plate appearances. Why not give Canario a shot at DH, or maybe give one of the outfielders a break by DH'ing them and letting Canario play the field?
"I would say he's probably on the back end of the depth chart," David Ross told reporters after the loss Friday night.
Okay, then.
While we're on the subject of curious usage, I'm really surprised by Shane Greene not getting into the game last night after it was presumed he'd start. Not that it ended up being a bad choice since Cubs pitching limited the Reds to a single run through eight innings, it's just that it seems kind of pointless to have the extra players on the roster if they're not serving a purpose. Alas.
The Cubs are up against Andrew Abbott, the Reds' de facto ace, for the second time this season after roughing him up back at the end of July. The 24-year-old southpaw may have been rattled a little by that outing or it might just be a matter of the book getting out on him, because his performance has not been the same since. Or it could just be that he was due for correction, something I had noted in the lineup post for that previous matchup.
Abbott entered that one with a 1.90 ERA through 10 starts that was well below his 3.75 FIP in part due to a .222 BABIP against that didn't appear to be sustainable. Sure enough, the pendulum has swung back in a big way over his last six appearances. The Cubs tagged him for four runs in 3.1 innings and his ERA since then is 6.67 thanks to a .395 BABIP. His results should probably be better, though that 4.41 FIP says he's somewhere between where he was and is.
Abbott has a 93 mph four-seam that makes up 50% of his pitches, but it exists mainly to set up his trio of secondaries. The curve has been more of a show-me pitch that has negative value on the season so far. His slider is a very serious weapon and he often lands it for strikes in the heart of the zone rather than trying to back-foot righties.
The changeup is an interesting pitch as well, getting plenty of tumble while staying over to the arm side of the zone. He's managed to contain left-handed hitters for the most part, but righties have pretty much destroyed him in this recent stretch. Their .330/.396/.553 slash includes three homers and 12 doubles out of 31 total hits in just 27 innings. Yikes.
Abbott will get his share of strikeouts, but he's also been walking a lot more batters of late and has subsequently had trouble going deep in games. We saw last night how the Cubs failed to capitalize on a young pitcher's wildness, so I'd really like to see them going up there to do damage against a fastball that should find the nitro zone quite frequently.
First pitch is at 5:40pm CT on Marquee and 670 The Score.
Here is today's #Cubs starting lineup.

Tune in: https://t.co/Gs2hZXyTjH pic.twitter.com/Hi7E4xCrLE

— Chicago Cubs (@Cubs) September 2, 2023