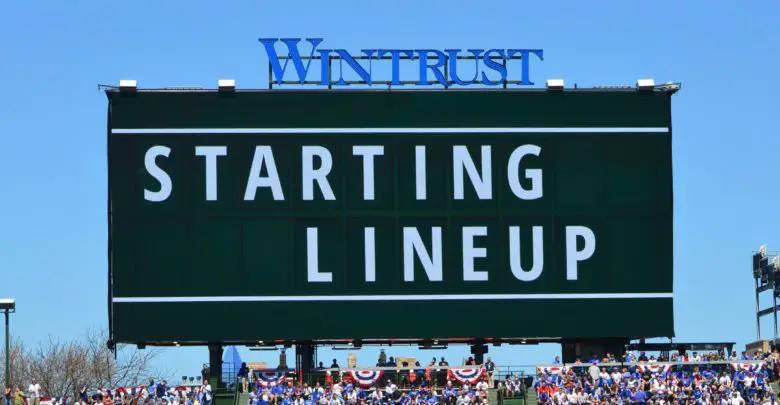 Chicago Cubs Lineup (8/28/23): Hoerner Leads Off, Bellinger in CF, Taillon Tossing
The Cubs come into the final series of August on a nice little run, having won eight of their last 12 games. The Brewers, on the other hand, have won all eight of their last eight to gain ground on their rivals. That was supposed to have been a stretch that saw the Cubs pull ahead, or at least close, with the Brewers facing much tougher competition.
There's no comparing schedules now, though, as these teams are finally squaring off again for what feels like the first time in forever. The task of getting the Cubs off to a strong start falls to Jameson Taillon, who has cooled significantly since his successful run that spanned most of July and part of August.
Taillon made his Cubs debut against the Brewers back in early April, taking the loss after allowing three runs over four innings, but it's hard to take much from that one. He's going to need to be better tonight to keep his offense in the game against a surprisingly good opposing starter who's pitching in front of one of the best defenses in baseball.
Nico Hoerner is leading off at second, Dansby Swanson is at short, Ian Happ is in left, and Cody Bellinger cleans up in center. Seiya Suzuki is in right, Yan Gomes is catching, Jeimer Candelario is at first, and Patrick Wisdom is the DH. Nick Madrigal rounds out the lineup at third base.
Former Cub Wade Miley is really benefiting from the gloves backing him up, as evidenced by a .251 BABIP and 3.18 ERA that sits well over a run below expectations. He has just 59 strikeouts in 87.2 innings, but he's also only surrendered 76 hits with 27 walks. Pitching to contact is a good thing because the Brewers turn so many batted balls into outs.
Miley's velo has actually ticked up a little this season, particularly on the cutter he throws over 40% of the time. It's up to 87.2 mph, the hardest he's thrown it since 2019 with Houston. The fastball is up nearly two ticks, and so it his changeup. Those pitches have traded spots in terms of usage and four-seam is at 28% with the change at 22% or so.
Just about everything Miley throws has generated positive value this season, largely because he works in the zone and essentially dares hitters to put the ball in play. He won't get many swings and misses, but he'll work those edges for called strikes to get his opponents feeling uncomfortable.
His splits are pretty even, though right-handed batters slug better against him. The Cubs may need that tonight because Miley has been susceptible to the home run ball with a little more frequency than in the past. He doesn't have the kind of stuff to blow hitters away, so his mistakes can be punished by patient hitters.
Walks have become a little more of an issue as well, with 16 of them over his last seven starts. That's far from wild, but it's a change from 11 walks in his first 10 starts. Though it's good to do in any game, knocking Miley out early and making the bullpen work is particularly important tonight.
First pitch is at 7:05pm CT on Marquee and 670 The Score.
https://x.com/cubs/status/1696259898458132823?s=46&t=UqrgsIFBXsAc4PH0GrCjZA