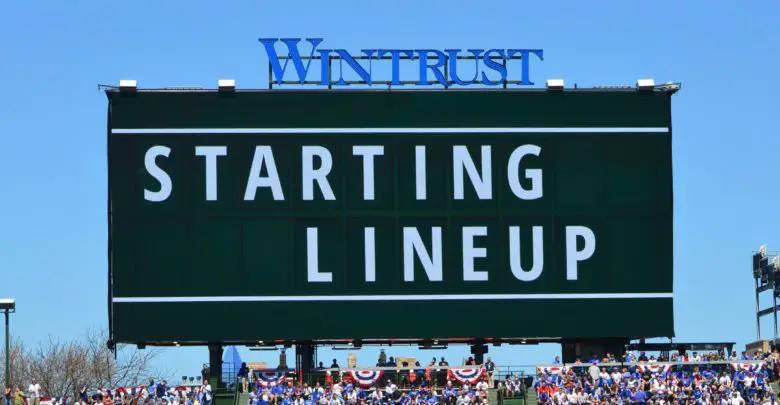 Chicago Cubs Lineup (8/16/23): Tauchman Leads Off, Bellinger at 1B, Assad Pitching
Last night's effort was far from exemplary as the Cubs fell to the White Sox to open a 12-game stretch that was supposed to give them an opportunity to gain serious ground in the Central. At least the Brewers, Reds, and Marlins lost as well, allowing the Cubs to tread water in both the division and Wild Card races. That won't be enough tonight and over the next two weeks, so it's time to stack wins.
Javier Assad led the charge five days ago in Toronto, going seven innings with just one run allowed on four hits and a walk. He only struck out two and wasn't getting as many grounders as usual, but he was smooth and efficient over the longest outing of his MLB career. Assad held five Sox batters hitless when he faced them on the South Side, earning the win in a wild comeback.
The issue on Tuesday wasn't the pitching, even though Kyle Hendricks was shaky early and Julian Merryweather through a backup slider right in LuBob's happy zone. Only scoring three runs is what did the Cubs in, and they need to be better in this one. Mike Tauchman has established himself as an excellent leadoff hitter and he's back there again in center to spark the offense tonight.
Nico Hoerner bats and plays second, Ian Happ is in left, and Cody Bellinger is at first. Dansby Swanson is the shortstop, Christopher Morel is the DH, Jeimer Candelario is at third, Seiya Suzuki is in right, and Tucker Barnhart gets the start behind the dish.
They'll be facing Mike Clevinger, who has pitched fairly well and hasn't made any waves after domestic violence allegations surfaced around the time he signed with the Sox. In the interest of full disclosure, I must admit that I almost always confuse this dude with Steve Clevenger, the former Cubs catcher who was traded to Baltimore along with Scott Feldman in the deal that returned Jake Arrieta and Pedro Strop.
One of several former Guardians pitchers to have been shipped out of Cleveland at least in part due to personal issues, Clevinger has pitched pretty well in his return to the AL Central. Though he doesn't have any truly outstanding stats, his 3.55 ERA is more than solid as a result of limiting the damage from a robust 9% walk rate.
The 32-year-old is mainly a four-seam/slider pitcher, using better-than-average spin and extension to help his 94 mph fastball play up. It's pretty wild to think that that's just a league-average heater these days. The average fastball was 89.4 mph as recently as 2003, so maybe we can stop saying all these uppercut swings are the reason batters strike out more.
Clevinger hasn't been a big strikeout guy since 2019 and he's actually getting the fewest swinging strikes of his career at just 8.8% this season. His 15.9% called-strike rate is near his personal nadir as well, so the Cubs should be able to wait him out tonight. Left-handed batters have a mild platoon advantage as a result of better slugging this season, but that isn't much of a factor.
Clevinger's performance is much worse on the road this season, which probably doesn't apply much when traveling to the other side of town. His home/road splits have been pretty neutral in the past, though, so it could be a function of G-Rate being a good place for him to pitch. We'll find out soon enough.
First pitch is at 7:05pm CT on Marquee and 670 The Score.
Chicago Cubs Score and Recap (8/15/23): White Sox 5, Cubs 3 – Bats Go Quiet Late in Loss