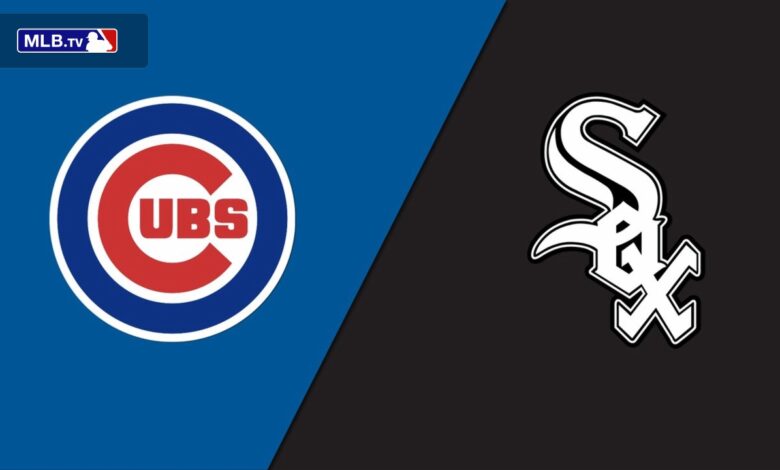 Chicago Cubs @ Chicago White Sox – Series Preview (July 25-26): Overview, Game and Broadcast Info, Starting Pitchers, W2W4
The Cubs (48-51) finished their 10-game homestand on a high note, winning five of the last seven to move within three of the .500 mark. They enter the crucial final week before the August 1 trade deadline with at least a chance to get seriously involved in the playoff chase. Next up is a quick pair of matchups with the crosstown White Sox (41-60) at Guaranteed Rate Field starting Tuesday night.
If an 81-81 season In 2022 was a disappointment for the Sox, then 2023 has been an unmitigated disaster. The South Siders are nearly 20 games under .500 and are 12.5 games back in a terrible American League Central division. What once was a bright future now seems very dim.
The Pale Hose have been lousy offensively with a .687 OPS, which puts them 26th in MLB. One player who is not struggling is Luis Robert Jr., who leads the way with an .881 OPS and 28 home runs. Jake Burger is also a power threat with 21 dingers, but he missed significant time with an oblique strain in May.
The pitching has been no better for manager Pedro Grifol with a team ERA of 4.59 that ranks in the bottom 10. Despite their issues as a staff, they have the second-most strikeouts in all of baseball. Former Cub Dylan Cease has had a good year, as has Lucas Giolito, but Lance Lynn has been a disaster.
The Cubs are definitely the better team in the series, but weird things tend to happen when these quasi-rivals meet. If the North Siders want to force Jed Hoyer and the front office into buying at the deadline, they need to play very well this week. It really feels like things could go either way, with a Cubs sweep tipping the scales toward the buying side.
Game Time and Broadcast Info
Tuesday, July 25 at 7:10pm CT on Marquee.
Wednesday, July 26 at 7:10pm CT on Marquee.
Starting Pitchers
What to Watch For
Cody Bellinger had seven hits, nine RBI, and two home runs against the Cardinals.
Dansby Swanson showed no rust with four knocks in his first two games off the injured list.
The White Sox are 73-65 against the Cubs since interleague play began in 1997.
Stroman has struggled in his last five starts, posting a 6.59 ERA in 23.2 innings.