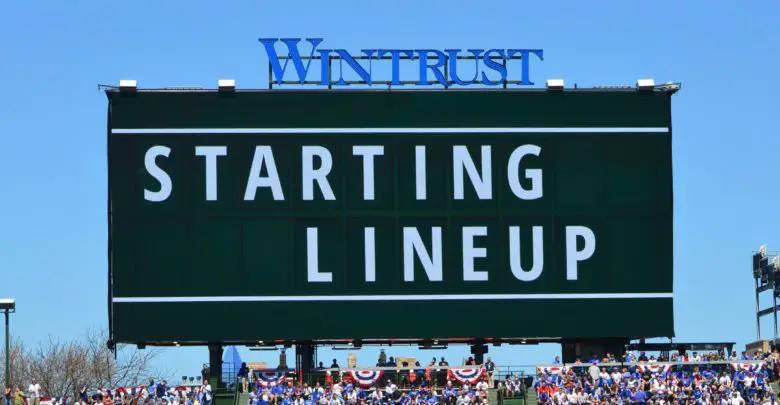 Chicago Cubs Lineup (7/14/23): Tauchman Leads Off, Mastrobuoni at 3B, Hendricks on Mound
The Cubs have already played more than 81 games, but now the second half of the season officially gets underway as they host the Red Sox in a rare Friday night game at Wrigley. This will be their only series against a team that is over .500 until they face the Reds at the very end of July and bridging into August, so taking two of three would be pretty big.
Kyle Hendricks gets the nod in this one on the heels of a start that was technically his worst of the season. Those results were largely a function of bad luck, however, as the Yankees collected 10 hits in spite of pretty weak contact. Their two homers really stung, but Hendricks struck out a season-high five batters and had no walks for just the third time in nine starts.
The Red Sox are tied for 22nd in MLB with a 7.5% barrel rate and they're 18th with a 39.7% hard-hit rate, which is why they've hit just 94 homers. That's two fewer than the Cubs have hit, putting Boston 22nd in baseball and giving Hendricks what should be an ideal target for his array of softly-tossed weapons. The home team might want to generate some offense just in case, though.
Mike Tauchman leads off as the DH, followed by Nico Hoerner at short and Ian Happ in left. Seiya Suzuki is the cleanup hitter and right fielder, Cody Bellinger is in center, and Christopher Morel is at second. Jared Young will try to get back on track as the first baseman, Miles Mastrobuoni is at third, and Tucker Barnhart is behind the plate.
For those who don't think Jeimer Candelario would be a big upgrade, just look at what the Cubs have been forced to do at the hot corner. Their aggregate 83 wRC+ ranks 26th in MLB and is 13 points below league average. Candy Man would add about 35 points to that mark, which means 35% better offensive production. Just a thought.
Things could get loud even if the bats aren't making noise because the Red Sox are sending Brayan Bello to the bump. The 24-year-old righty is making his 15th start of the season and holds an identical 3.04 ERA to Hendricks, and he actually does it in a similar fashion with one big difference. Boasting a 96 mph fastball/sinker combo with an excellent changeup that comes in around 87 mph, Bello is still more of a pitch-to-contact guy who gets a lot of outs on the ground.
His swinging-strike rate of 11.2% is right at league average, but his grounder rate is at nearly 60% and helps to get him out of jams. Again, that's a matter of keeping the sinker and change down. Bellow sits in just the seventh percentile for fastball spin rate, so he has to rely on location and deception. His four-seam works up in the zone and his sinker is typically arm-side middle with a heat map that sits red moving across the zone and to the glove side.
Bello's changeup fades arm-side as well and tends to bust righties in while staying away from lefties. His sinker and change are by far his best pitches and they can really handcuff opponents when they're working. He's also got a slider that sweeps out of the zone far too often to truly be effective on a consistent basis, so the Cubs really need to spit on those when they see spin.
This is one of only a few pitchers the Cubs have faced lately who actually has traditional splits, though the numbers are heavily skewed by righties struggling against Bello in Boston. When he pitches on the road, right-handed hitters tend to see him a little better and have put up stronger numbers in more limited action.
The young starter has not allowed more than two runs in a game over his last five starts and at least 6.2 innings in each of those, so the Cubs can't really depend on getting to the bullpen. Bellow will give up hits and he's not big on working in the zone, so this is a game in which an aggressively patient approach might pay off. Sit on hard stuff, spit on spin.
First pitch from Wrigley is at 7:05pm CT on Marquee and 670 The Score.
Here is tonight's #Cubs starting lineup as we begin the second half!

Tune in: https://t.co/Gs2hZXyTjH pic.twitter.com/lxlsOtLamg

— Chicago Cubs (@Cubs) July 14, 2023