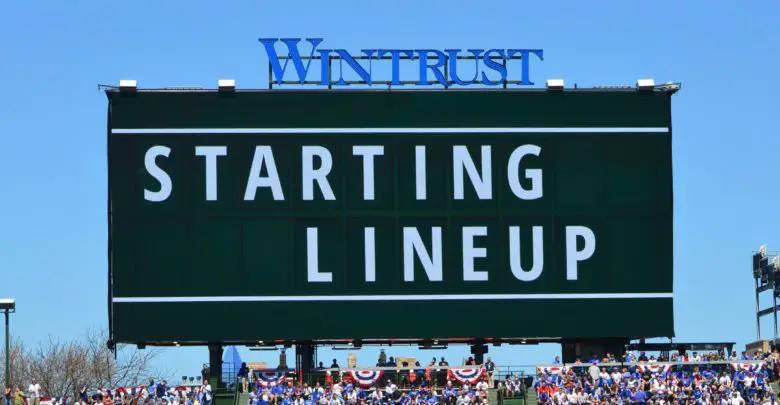 Chicago Cubs Lineup (7/7/23): Hoerner at SS, Wisdom at 3B, Taillon Returns to Bronx
The Cubs are 4-23 all-time against the Yankees, they've never won in the Bronx, and Jameson Taillon — they are 2-12 in his starts this season — is on the mound. Water has to find its level at some point, right? Even accounting for the relative recency of interleague play, 27 games between teams that have been around as long as these two seems awfully light. And winning only four of them speaks to something more than just superior talent.
Neither team is coming into this one playing its best baseball and both are down a top player, with Aaron Judge on the IL and Dansby Swanson nursing a bum heel. That said, the Yankees are eight games over .500 in a much tougher division than the NL Central and their +23 run differential looks a lot better than the Cubs' identical number.
Anything can happen this weekend, though, including Taillon shoving against his former team. The big righty has battled several issues this season and is trying to correct some mechanical flaws that have hurt his pitch shapes, some of which could be a consequence of the Cubs pushing him to adopt a sweeper over the offseason. He's a grown man and has plenty of agency when it comes to his performance, but I still lay some of this at the organization's feet.
We saw something similar with Marcus Stroman last year when the Cubs pushed him to throw his four-seam more frequently. That came largely at the expense of his changeup and sinker, the latter of which has been bumped back up and then some this year. While Stroman is actually throwing the four-seam a little more frequently than before, his sequencing has changed and he's been better for it.
All we can really hope for at this point is that Taillon figures something out, whether it's in the second half or at least next year and beyond. In the meantime, it would be in the Cubs' best interest to provide a whole lot of run support.
Nico Hoerner will lead things off at short, the streaky Seiya Suzuki is in right, Ian Happ is in left, and Yan Gomes cleans up as the DH. Christopher Morel's laser-rocket arm will serve him well on quick turns at second, Trey Mancini gets another shot at playing first, Cody Bellinger is in center, and Miguel Amaya is behind the plate. Patrick Wisdom bats ninth at third base.
Going for the Yankees is former White Sox ace Carlos Rodón, who will be making his first start for his new team after dealing with arm issues all year. The stout lefty really broke out last year with the Giants after the Sox opted against extending him a qualifying offer, pitching a career-high 178 innings and averaging nearly 96 mph with his fastball.
No qualified pitcher threw fastballs more frequently than Rodón (61.2%) last season, and only six threw more sliders (31.1%). That extremely limited pitch mix is rare, though Justin Steele is at an even more narrow 96% fastball/slider mix this year. When you're a lefty who can manipulate pitches in a variety of ways, the repertoire is really much broader than it looks.
It's impossible to say how Rodón will come out in this one, but you have to figure he'll have plenty of energy between the long layoff and this being his Yankees debut. He certainly didn't have any rust during his rehab stint, allowing just one run on three hits with 17 strikeouts and three walks over 10.2 innings. That was from three starts between High-A and Double-A, none of which went past four innings, so it's hard to imagine him lasting long in this one.
The Cubs could really help their cause if they're able to get to Rondón early and force Aaron Boone to go to his bullpen sooner than preferred. The same could also be true about the Yankees getting to Taillon, though ol' Jamo has actually been pretty good about eating innings even in games when he's not pitching very well. Cross your fingers, I guess.
First pitch is set for 7:05pm CT on Marquee and 670 The Score.
Here is tonight's #Cubs starting lineup in New York.

Tune in: https://t.co/Gs2hZXyTjH pic.twitter.com/xILNssHzar

— Chicago Cubs (@Cubs) July 7, 2023