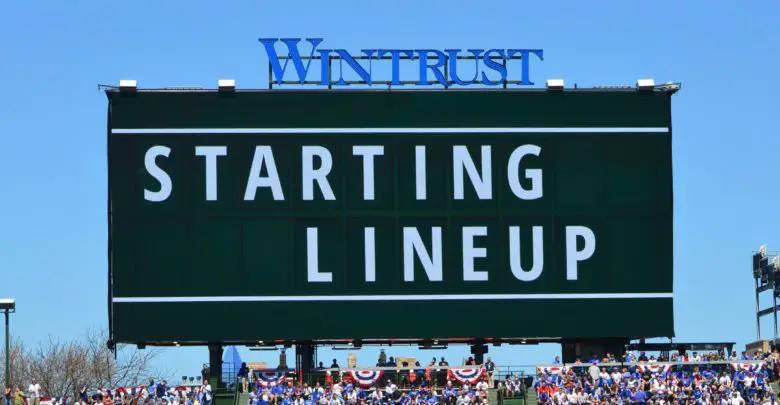 Chicago Cubs Lineup (7/2/23): Tauchman in LF, Morel at 3B, Taillon Starting
Update: Shockingly, tonight's game is delayed. Rain has been coming down heavily all day and is expected to continue until about 8pm, so it's hard to imagine how even the well-maintained field will be playable. I guess we'll just have to wait and see.
---
Name one pitcher you'd rather have on the mound for a rubber game than Jameson Taillon. Hey, I said "one," not "thirty-one." The righty's 6.90 ERA isn't very nice and he's only had two good starts — one of which netted a game score of 69 — out of 13, plus he's riding a really ugly four-game stretch. In that time, he's allowed 16 earned runs on 26 hits with 18 strikeouts and nine walks.
Taillon has only completed six innings once so far, gutting it out for a win against the Pirates back on June 13, but he's managed to get through at least five even during this rough patch. He really needs to figure things out because it's too deep in the season and he's got too much experience to keep making excuses about various adjustments. I wonder whether the groin injury that landed him on the IL is still having residual effects.
The Cubs are a miserable 2-11 in games Taillon starts, so the bats might not want to wait to see if the starter is dealing in this one. Mike Tauchman will lead things off in left, followed by Nico Hoerner at second and Christopher Morel getting his first start at third base this year. Jed Hoyer talked about that a little while back, though Morel has also been getting work at first base and David Ross sort of hinted at that possibility yesterday.
Cody Bellinger cleans up in center, Seiya Suzuki gets the start in right, Dansby Swanson is at short, and Jared Young is at first. Yan Gomes is the catcher and Trey Mancini gets DH duty against a pitcher he's hit well in the past.
Going for the Guardians is 28-year-old righty Aaron Civale, who is off to a very good start despite missing nearly two months with a left oblique strain. Much of that is from his first three outings, however, as he appears to have settled back into his career norms over the last four games. Civale is a big-time junkballer who throws breaking stuff about 70% of the time, so his success is predicated on fooling hitters into taking strikes.
Out of 305 pitchers who've logged at least 30 innings this season, Civale's 19.7% called-strike rate ranks 19th. That's just slightly below Rich Hill, who the Cubs jumped all over in their most recent sweep of the Pirates. Civale doesn't get many whiffs and his walk rate isn't super elevated, so this figures to be a game in which Cubs hitters are going to want to be aggressive up there. It may not be a matter of hitting homers, but this offense often looks best when it's predicated on singles.
Though he's typically been a reverse-split guy due to his repertoire, Civale is very neutral this season when looking at his overall stats. It's a different story when we look at the home/road splits, though, because those are heavily skewed. When pitching at home, he's allowed a .388 wOBA to lefties while limiting righties to .230. As the visitor, he's held lefties to a .159 wOBA and has surrendered a .400 mark to righties.
I really don't know what to make of that other than chalking it up to small-sample aberrations or particular matchups. To that end, the Cubs have very little experience against him outside of Mancini (4-for-6 with a double), with just 20 total plate appearances across the entire roster. And one of those is from Adbert Alzolay, who is the only current Cub Civale has struck out. They've got eight hits and just one walk, bearing out the above suggestion about attacking him early.
First pitch was moved back to 4:05pm CT due to inclement weather throughout the morning and early afternoon, so let's hope they can get this one in. Marquee and 670 The Score will have the broadcast.
Here is this afternoon's #Cubs starting lineup for the Rookie of the Year 30th Anniversary celebration at Wrigley Field!

Tune in: https://t.co/Gs2hZXyTjH pic.twitter.com/b6dPHCqZNA

— Chicago Cubs (@Cubs) July 2, 2023