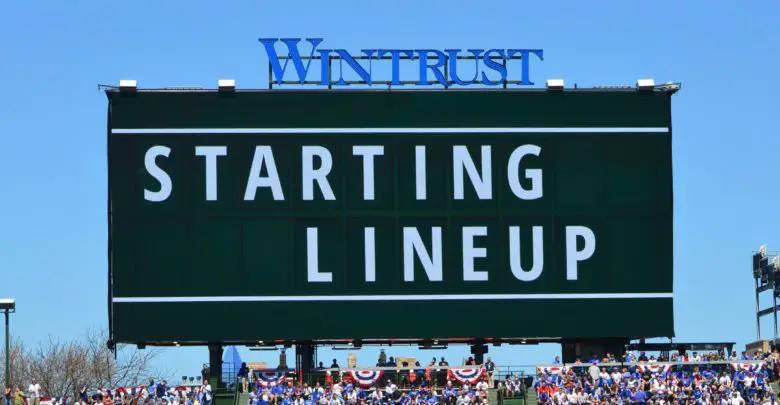 Chicago Cubs Lineup (6/10/23): Tauchman Leads Off, Madrigal 3B. Hendricks Seeking First W
The Cubs got a much-needed win last night in the series opener and can now start on putting together that long winning streak Jed Hoyer is hoping for. They'll need a strong performance from Kyle Hendricks, who is making his fourth start of the season as he seeks his first victory. The Professor has looked okay so far, going deeper into each game, but his stuff hasn't been sharp and he's had a lot of traffic on the bases.
Hendricks will give up hits, more than one per inning on average, so he can't afford many walks and he desperately needs to get more grounders. After being around 50% in that area prior to 2022, he generated just a 36.2% groundball rate last year and is at a paltry 28% through three starts. That's a recipe for way too many runs and needs to be improved ASAP.
The Cubs can't be accused of scoring too often, but maybe that changes with Mike Tauchman in the leadoff spot and playing center. Nico Hoerner is at second, Chris Morel is in right, and Ian Happ is in left. Dansby Swanson is the shortstop, Trey Mancini is the DH, and Matt Mervis is at first. Miguel Amaya will handle the catching duties and Nick Madrigal starts at third.
Cubs fans will recognize the name John Brebbia from his days in St. Louis and perhaps even from the last two seasons in San Francisco, but everyone may do a double-take when they see that his massive beard is gone. The 33-year-old righty should still have a decent thatch going, so maybe it won't be too shocking. No more surprising than seeing him as a starter rather than a bullpen workhorse who appeared in a career-high 76 games last year.
This isn't actually a start, per se, as Brebbia is merely serving as the Giants' opener tonight. He's pitched in the first inning five other times his year and only once recorded as many as four outs, with another appearance lasting just two outs. He struck out two batters in three of those starts and has walked just two with one total run allowed — it came on a homer — on five hits.
Brebbia isn't a particularly hard thrower, but he locates his mid-90s fastball well and has a nasty slider to go with it. The slider actually makes up 55% of his pitches and the heater takes up the other 45%, so maybe the Cubs should go up there sitting on spin while being prepared to fight off fastballs. There's not much strategy when it comes to this particular matchup, as the "starter" is just going one inning.
Giants media is saying this will be a bullpen game, but Brebbia has typically been used as an opener for Sean Manaea. The Hoosier native is not having a great season in his first go-round with the Giants as he struggles with control problems and homers, though is striking out more batters than ever due to an inability to retire right-handed batters.
Righties are OPS-ing .939 with a .393 wOBA against the southpaw, so look to see how that unfolds if Manaea indeed gets the nod. As long as Cubs hitters can lay off the slider, or just wait until it inevitably backs up, they should end up getting some pitches to hit.
First pitch is at 6:35pm CT on FOX and 670 The Score.
Here's the #Cubs starting lineup for game two in SF! pic.twitter.com/g8ptapRDid

— Chicago Cubs (@Cubs) June 10, 2023