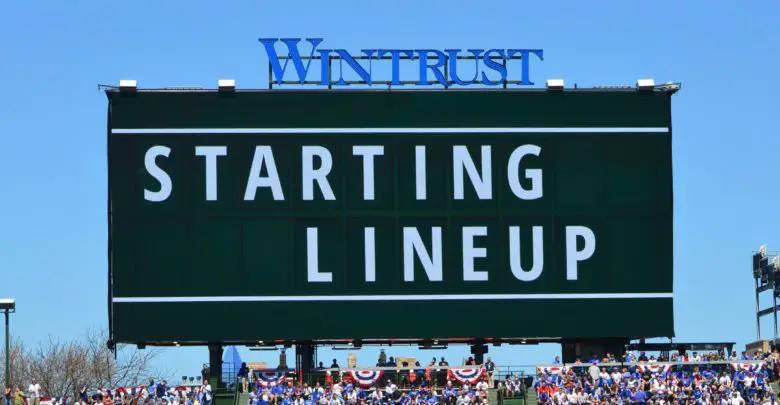 Chicago Cubs Lineup (6/5/23): Gomes DH, Amaya Catching, Hendricks on Mound
The Cubs stacked righties against southpaw Ryan Weathers and ended up with a blowout victory to guarantee a split of this current series and a win in the season series against the Padres. Now they have a chance to get out of San Diego by winning three of four, but it'll take a strong effort from Kyle Hendricks to get that done.
This will be the righty's third start since coming off of an extended IL stay and he's looked kind of like a novice artist's portrait of his old self so far. Neither control nor command has been where you'd like to see it, resulting in much lower groundball totals than Hendricks is used to, but he's been able to lean on his defense to limit 12 hits and five walks to just four earned runs. There were two more unearned tallies in that first outing, though.
Hendricks has been throwing his changeup a lot more often so far, overtaking his sinker for most pitches thrown, and his curveball has been almost nonexistent. In order to be successful this evening and moving forward, Hendricks needs to curtail the walks and do a much better job of keeping the ball on the ground, because that home run bugaboo won't stay away for long given his current batted-ball profile.
Nico Hoerner will lead this one off at second, followed by Dansby Swanson at short and Ian Happ in left. Seiya Suzuki is in right, Patrick Wisdom is at third, and Yan Gomes is the DH. Trey Mancini plays first, Miguel Amaya is the catcher, and Chris Morel is in center.
On the mound for the Padres is Blake Snell, another struggling lefty who is off to what could be the worst season of his career. There's plenty of time to turn things around, of course, but Snell's strikeout and walk rates are moving dramatically in the wrong directions and he's really struggling with left-handed batters. Though he's typically gotten pretty standard results, lefties are batting .286 with a .382 wOBA against him so far.
He's faced more than three times as many righties and they've hit seven of the nine homers he's allowed, so maybe that will all come out in the wash. There was a stretch in which Snell allowed at least one homer in six straight games, but he's been much better in the last two with just one total run allowed over 11 innings.
The real culprit in the early going appears to be a fastball that just isn't fooling batters, even though he's still got pretty good velo on it. The heater sits 95 mph, but he's getting a little less extension and creating a little less spin than in the past. Those little differences might mean the difference in getting ahead in counts and setting up the slider. Speaking of which, that breaking ball hasn't been as effective either.
The four-seam really fills up the zone and accounts for nearly 60% of his pitches, then his slider, curve, and change are all right around 14-15% usage. Though it's not quite like post-2015 Jake Arrieta, hitters seem to be spitting on Snell's slider more often when it carries out of the zone to back-foot righties. Whether it's a response to that or just a matter of working locations, he has ended up catching a lot of the plate low to the glove side.
That might help to explain why lefties are doing so well against him, as it's kind of acting like a changeup and fading into their barrels. It's interesting to me that his slider averages 89 mph, which would be the hardest he's thrown it in a season. Maybe that's just because it's still early, but I also wonder whether grip and/or intent changes factor.
Whatever the case, Snell is vulnerable and the Cubs have a chance to really boost their momentum with a win on Monday night. First pitch from Petco Park is at 8:10pm CT on Marquee and 670 The Score.
Here is tonight's #Cubs starting lineup for the series finale in San Diego!

Tune in: https://t.co/Gs2hZXyTjH pic.twitter.com/pDgRq2Wrns

— Chicago Cubs (@Cubs) June 5, 2023