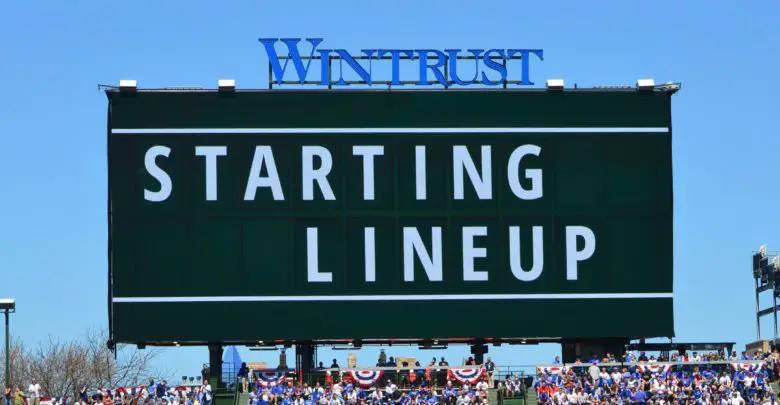 Chicago Cubs Lineup (6/4/23): Amaya DH, Morel CF, Stroman Starting
The elation of a series-opening win was quickly deflated by last night's shutout loss in which the Cubs managed just two infield hits against Yu Darvish. Maybe they can turn things back around with a lefty on the mound for San Diego, since that means not stacking a bunch of left-handed hitters at leadoff and the bottom of the order.
It helps that Marcus Stroman is on the mound, though he probably won't be able to repeat his career-best performance from six days ago. He's gone at least eight innings in each of his last two starts after not having completed seven previously this season, so perhaps another gem is in the works. Stroman didn't face the Padres earlier this season, but he's handled their hitters well in previous matchups.
Xander Bogaerts, the only member of the team who's hit Stroman well in more than a handful of plate appearances, is expected to miss this game due to his ongoing wrist issues. Manny Machado is hitting .185 with a .512 OPS in 27 at-bats against the Cubs starter, though he does have a homer.
The Cubs could use some big hits of their own, and that starts with Nico Hoerner back in the leadoff spot. Dansby Swanson is hitting second, then it's Ian Happ in left field as the only lefty batter (edit: realized later that this was not a very clear joke) and Seiya Suzuki in right. Patrick Wisdom plays third, Yan Gomes is the catcher, Trey Mancini is at first, Miguel Amaya is the DH, and Christopher Morel is in center. Let's hope this works well.
Going for the Padres is 23-year-old Ryan Weathers, who has one of the lowest strikeout-to-walk ratios in MLB. Out of 163 pitchers who've thrown at least 30 innings this season, Weathers ranks 150th with a 1.57 K/BB mark. The lefty's 15.8% strikeout rate ranks 146th and his 10.1% walk rate is 135th, so at least he's consistent. He has struck out as many as five batters just once in six starts and he's walked two or more in five of those.
Weathers has also allowed five or more hits in four starts, including seven in each of his last two. Given all that, you'd think he's some sort of junk-balling finesse southpaw, but that's not really the case. Armed with a 95 mph fastball and firm 87 mph changeup, it seems like this dude should be generating more whiffs. One problem is that the slider that used to be a decent weapon has dropped from 87 to 81 mph and isn't getting good results.
An even bigger issue is that Weathers is near the bottom of the league in terms of extension, meaning that fastball doesn't appear to be thrown as hard as someone who's releasing closer to the plate. He doesn't generate much spin on it either, so he's not blowing anyone away. The changeup has gotten really good results and actually stays arm-side, which explains both why he's using it more often and how he's dominating left-handed hitters.
So far this season, lefty batters have just a .148 average and .182 wOBA against Weathers, compared to .295 and .360 from righties. He does a good job of keeping the ball in the yard, but the Cubs should be able to get something going against him this afternoon.
First pitch is at 4:30pm CT on Marquee and 670 The Score.
Here is today's #Cubs starting lineup behind @STR0.

Tune in: https://t.co/Gs2hZXyTjH pic.twitter.com/UbcMI9sJJ9

— Chicago Cubs (@Cubs) June 4, 2023