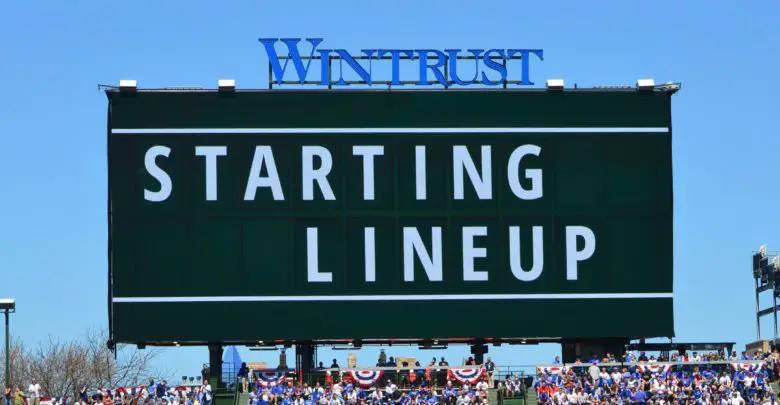 Chicago Cubs Lineup (5/6/23): Mervis at 1B, Madrigal at 3B, Smyly Starting
Today marks the 25th anniversary of Kerry Wood's dominant 20-strikeout performance against the Astros, the highlights from which I just watched this morning with my son. Drew Smyly probably doesn't have that kind of game in him this afternoon, though he was nearly perfect three starts ago and has only allowed five earned runs over his last five outings combined.
Smyly didn't pitch against the Marlins down in Miami, which may have been a good thing because they've been one of the better-hitting teams against lefties. Their 108 wRC+ is higher than the Nats (103), Dodgers (89), and Mariners — Smyly's most recent starts — in terms of that particular split. The Padres are at 118, however, and they gave Smyly his toughest go since his initial start against the Reds.
Assuming the curveball specialist is on his game today, the offense still needs to show up and make sure he doesn't have to have another gem. They're undefeated and have averaged four runs a game during the Matt Mervis Era, so I think it's fair to expect that trend to continue and even improve.
Today's lineup is almost identical to Friday, with the exceptions being Nick Madrigal batting eighth and playing third in place of Patrick Wisdom and Tucker Barnhart batting ninth behind the plate. Mervis has those debut jitters out and will look to build on the 111.2 mph piss missile he launched in his final AB yesterday, which was the fifth-hardest-hit ball for the Cubs this season.
The Marlins were initially going with 26-year-old righty Bryan Hoeing, whose last start came against the Cubs in Miami this past Sunday, but the Batesville, IN native was a late scratch. No specifics yet on the issue, but I'm going to guess he pulled something while gardening.
Looks like Miami is opting for a bullpen game now, with righty reliever Matt Barnes making just his third career start and first since 2015 with the Red Sox. This will be his fourth appearance against the Cubs already this season, the last of which came yesterday.
Barnes has allowed one hit in each of those first three outings but has not given up a run and has struck out three with one walk. He's had one appearance with more than three outs and might be stretched to two innings today, but he's an opener at best. This bodes well for the Cubs because the Marlins are going to have to use a bevy of pitchers and may be short-handed on Sunday.
As much as I'd like to honor the memory of the late Tom Bujnowski, the man who masterminded all the random 34 jerseys and K signs in the bleachers on that fateful day, I'm not hoping for a pitchers' duel. Gimme some big crooked numbers, as long as they're in favor of the Cubs.
First pitch from Wrigley is at 1:20pm CT on MLB Network (out-of-market only), Marquee, and 670 The Score.
Saturday matinee! Here's today's #Cubs starting lineup.

Tune in: https://t.co/Gs2hZXyTjH pic.twitter.com/YiFb3jx1Z9

— Chicago Cubs (@Cubs) May 6, 2023