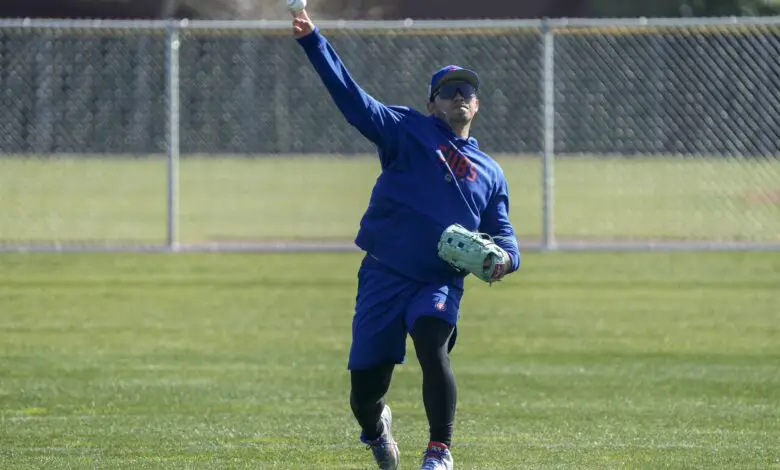 Seiya Suzuki Withdraws from WBC Due to Oblique Issue
Seiya Suzuki came into Cubs camp in full beefcake mode after adding slabs of muscle to his physique in preparation for the grind of the MLB season. Now, however, the team is just hoping he can get on the field at some point this spring. After being scratched from Saturday's Cactus League opener with left oblique soreness, Suzuki underwent imaging and David Ross was tight-lipped on a timeline for his return.
The manager said he didn't want to comment on Suzuki's participation in the upcoming World Baseball Classic until the medical staff had gotten a chance to review everything, so the news that the right fielder has withdrawn from the event is telling. While it's possible this is merely precautionary, a means by which to protect himself for the regular season, it's hard not to turn immediately to the idea that Suzuki could miss several weeks of action.
Cubs outfielder Seiya Suzuki has withdrawn from the World Baseball Classic.

— Patrick Mooney (@PJ_Mooney) February 28, 2023
Let's hope this is just a case of not pushing anything early in the spring and that Suzuki will be back in short order. We'll know more about the severity of the injury and maybe a prognosis for recovery when the media has access to camp Tuesday morning.