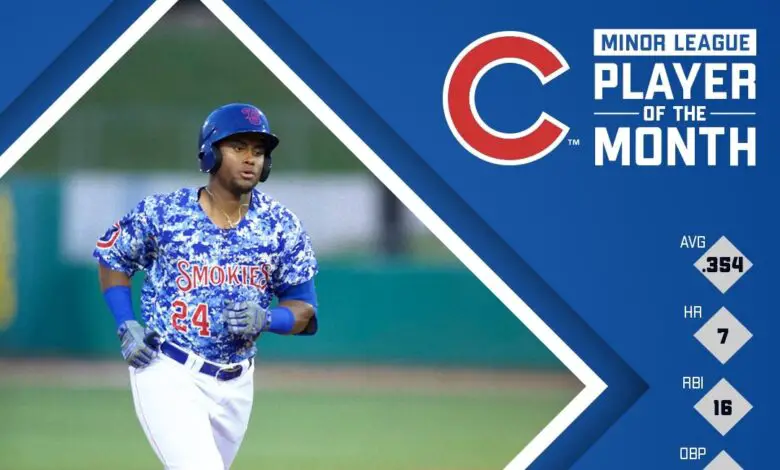 Alexander Canario Underwent Ankle Surgery Last Week, Shoulder Surgery Next
Cubs outfield prospect Alexander Canario suffered two serious injuries as a result of a misstep at first base during the Dominican Winter League and he's in the process of undergoing a pair of surgeries that will leave him sidelined for quite a while. The first surgery to repair a bimalleolar fracture in his left ankle took place last week and probably involved the placement of a plate and several screws (image in link above). The next procedure will repair his dislocated left shoulder.
OF prospect Alexander Canario (37 HR in minors this year) had surgery on his fractured left ankle last week and is schedule to have surgery on his dislocated left shoulder this week.

Not expected to be ready for start of season.

— Gordon Wittenmyer (@GDubMLB) November 8, 2022
Cubs farm director Jared Banner didn't offer a timeline for Canario's expected return, only saying that he wouldn't be ready for the start of the season, but it could be several months before he's even ready for light baseball activities. An optimistic timeline for being able to bear full weight on that ankle is 12-16 weeks, which would be right around the start of spring training. Canario is younger and in much better shape than most people who suffer this kind of break, so it's entirely possible he'll be back a little sooner.
The shoulder is obviously a concern as well because it gets the most extension on his powerful swing. Not only that, but having both his ankle and shoulder out of commission for a while means he's really limited physically. He could still either lift or do cardio if his injuries were limited to upper or lower body, but having both means having to take it easy.
Canario should spend an extended period of time at the Cubs' facility in Mesa as he works through either extended spring training or the Arizona Complex League to ramp back up. Once he's ready to go, he may proceed to South Bend and/or Tennessee before rejoining the Iowa Cubs at some point in the second half.
He's already on the 40-man roster and a promotion to Chicago was in the cards prior to the injuries, now it's a matter of how quickly he's able to get back up to full speed.