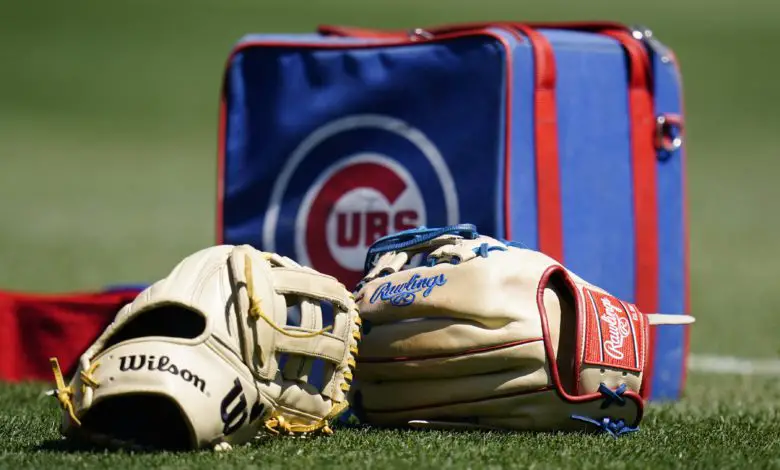 It's Only Logical for Cubs to See if New Grip Could Yield Improved Changeup Results
There's a lot more to the Cubs' pitching development than simply adding one particular breaking ball to the mix, but we've heard an awful lot about the knuckle/spike curve over the last two or three years. Rowan Wick and Brad Wieck developed the pitch shortly after joining the organization, Caleb Kilian began to implement one during his dominant run in the Arizona Fall League, and Yu Darvish famously added one during a pregame bullpen in 2019. Former Cubs Trevor Megill and Tyson Miller also boasted lab-created curves.
That particular grip doesn't work for everyone, though, and some pitchers may already have an effective curve that they don't want to monkey with. For Craig Breslow, Tommy Hottovy, and the rest of his pitching infrastructure, that means finding other ways to improve performance by adding new pitches or tweaking existing ones. As an example, Codi Heuer was working on differentiating his fastballs before elbow reconstruction ended his season.
With all that in mind, I think we're going to start hearing more about changeups as a focus for multiple pitchers in the organization. That isn't necessarily new, as the change was sort of the pitch du jour before the new iteration of the curve we've already mentioned. Adbert Alzolay spoke often about tinkering with his, Justin Steele has tried to pattern his offspeed offering after Cole Hamels, and Riley Thompson worked on adding a change during his first season of pro ball.
Changeups can be tricky not only because there are myriad different possibilities for the grip itself, but because the pitcher needs to have confidence that his chosen grip will do the work of killing velocity and spin on its own. We will leave Devin Williams out of the conversation because his freakish pronation results in an Airbender that simply isn't in the same league as traditional changeups.
Back to that confidence thing, which is key because a lack of it will see a pitcher dialing back his effort level and telegraphing the pitch before he's even thrown it. Maintaining the same arm action as the fastball allows for better tunneling and increases deception because hitters can't pick up velo right at release point, so throwing with the same intent on all pitches eliminates extra tells.
As an aside here, one of the things that made Greg Maddux's changeup so effective was a "soft" landing that aided in the velo disparity by transferring less energy from his lower body into the throw. But good luck trying to get just about anyone else to effectively master the kind of wizardry Mad Dog displayed.
Greg Maddux, Disappearing 83mph Changeup (home plate view). pic.twitter.com/AV4NR5B1qK

— Rob Friedman (@PitchingNinja) December 9, 2021
Another issue with the change, traditionally speaking, is that it tends to tumble and fade to a pitcher's glove side. That would bring it right into the barrel of a like-handed hitter, which is why you don't see as many righty-righty or lefty-lefty changeups. But we can probably chalk a lot of that up to old-school baseball thinking and more standard grip/movement profiles. As such, new grips and a more progressive philosophy paint the pitch in a different light.
The Cubs may very well be looking for ways to add or improve changeups not just to their prospects, but to some of the new pitchers they've acquired. Even though Jed Hoyer didn't deliver on the stated need to add power pitchers, better changeup usage would make otherwise pedestrian fastball velo play up a bit. And a change that doesn't have that stereotypical shape would make it more effective against hitters from both sides of the plate.
One particularly interesting candidate for a changeup rebirth is lefty starter Drew Smyly, who appears to have abandoned the pitch following the 2019 season. After having very clear standard splits through his first few seasons, Smyly actually produced reverse splits in each of the last two full seasons. Getting the change back in the mix might allow him to better handle right-handed hitters and could even stifle lefties, which will be even more important now that he's been named to the Opening Day rotation.
Rather than simply dusting off his old grip, however, I'd like to think there's a possibility that tinkering with a different style of change might boost Smyly's performance. I got to thinking about this as I was mulling over how the Cubs might be able to squeeze the most out of a group of veteran starters whose ceilings are a bit lower than you'd like and I came back around to an interview we did on The Rant Live with righty prospect Max Bain.
You can skip to the 26:19 mark for our discussion on his changeup in particular, but it's a pretty fun conversation all the way through if you have the time.
"So the one that I was taught by my buddy Alex Valasek…is this Vulcan change [proceeds to show and explain grip in detail]," Bain said. "In a way, it's kinda like a Vulcan-circle, I guess. I don't really know, but it works…What this grip does is it kills your ability to generate spin rate, and that's a really good thing for the changeup because…it's still gonna have a fastball profile to it.
"The ability to kill spin allows gravity to create that depth, so you're generating a ton of arm-side run and gravity's creating that depth for you, and you're not gonna be able to throw this 90 miles an hour. It's just not gonna happen. So those three factors all combined, you create that Vulcan changeup."
Hmm, let's see: a grip that kills velocity while producing arm-side run and splitter-like depth? That sounds like something more pitchers might like to try if they, like Bain, can't get the feel for a more traditional grip and find it turning into a BP fastball. While it's not realistic to think that anyone can simply try the grip out and have it work immediately, a lot of the trial and error has already been worked out.
And if you're talking about the potential to have a bigger role and make more money, well, those are solid motivators for anyone. Whether this is something the Cubs are actually interested in implementing remains to be seen, but I do believe the changeup is going to have to be a big(ger) weapon for their pitchers this season.
---
Ed. note: As an update to this piece, my son tried out a modified Vulcan grip during his bullpen the evening after this piece was published. His hands aren't big enough to really get that split grip and he opted to modify it with his thumb under his pinkie rather than his index finger, but the grip produced arm-side run and even knuckled a little. It was clearly differentiated from his standard grip and I was able to identify them accurately when he mixed them at random.
The point of this isn't to crow about my kid, however, it's to promote the idea that a new grip can be implemented relatively quickly under the right circumstances.