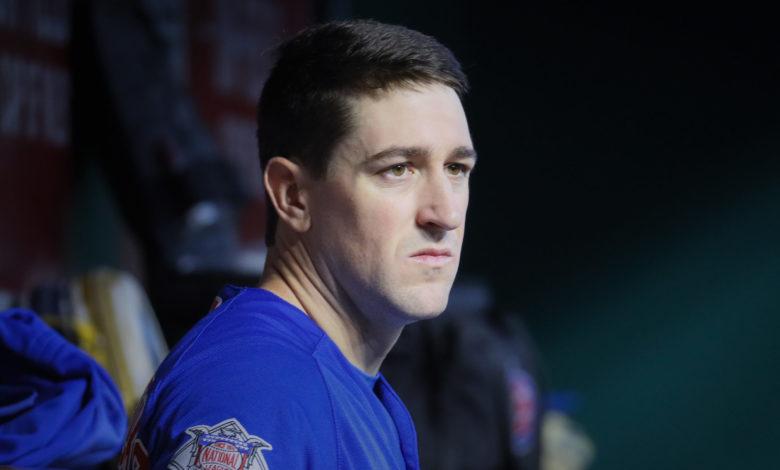 Kyle Hendricks Will Start Cactus League Opener, Marcus Stroman Goes Friday
Kyle Hendricks will take the bump as the Cubs open up Cactus League action against the White Sox Thursday at Sloan Park. It's actually a split-squad game between the two organizations, with the other contest taking place at Camelback Ranch. Marcus Stroman will start Friday when the Cubs visit the Giants, potentially setting up the Cubs' Nos. 1 and 2 starters for the regular season.
Kyle Hendricks will start Thursday at Sloan Park for the #Cubs. Marcus Stroman will start Friday.

— Taylor McGregor (@Taylor_McGregor) March 15, 2022
David Ross also said Tuesday that Alec Mills is being viewed as a starter for the time being, which makes sense given the situation with the pitching staff. It had been thought heading into the offseason that one of Mills, Justin Steele, and Adbert Alzolay would have a spot in the rotation, but it has been revealed that Alzolay will miss at least two months with a right lat issue.
Wade Miley will be a starter as well, leaving one possible spot that could still go to Steele or perhaps another pitcher if the Cubs see fit to add one. The Cubs would really like to have a hard thrower in a rotation that has been among the slowest in baseball for the last five years. Stroman bumps the average slightly, but Miley pulls it back down and Hendricks probably isn't going to suddenly add several ticks to his fastball.
One very intriguing option is Caleb Kilian, who came over in the Kris Bryant traded and dominated the Arizona Fall League after a rough start. He displayed high-90s velocity with a developing curve, but he's probably going to get a little more seasoning in the minors before he's ready for the bigs.
Though this should probably go without saying, I'm going to remind you here not to overreact to early pitching performances one way or the other. These guys got a late start as it is and they're going to be working out some kinks, so there could be some ugly outings. Likewise, a hitless outing doesn't mean a Cy Young campaign is imminent.