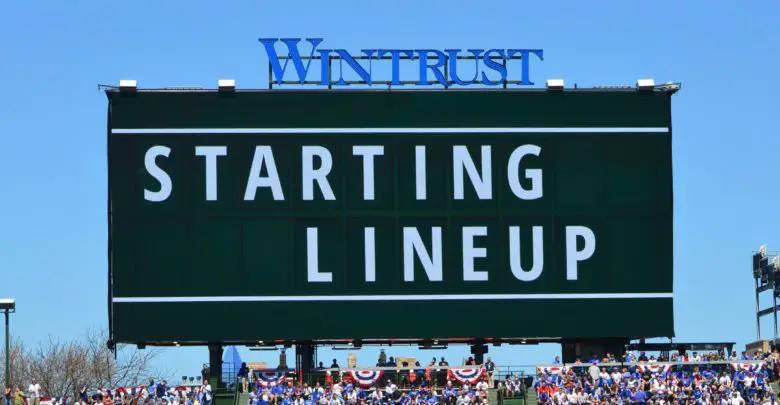 Chicago Cubs Lineup (7/10/21): Contreras Leads Off, KB in RF, Wisdom in LF, Davies on Mound
Willson Contreras will lead off and catch, Kris Bryant is in right, Anthony Rizzo is at first, and Javy Báez is the shortstop. Patrick Wisdom is in left, Nico Hoerner plays second, Ian Happ is in center, and Sergio Alcántara is the third baseman.
Zach Davies has been solid this season, though his control remains an issue and he can get into trouble when he loads the bases because he doesn't miss many bats. He's been great in two starts against the Cards this year, allowing no runs on six hits over 11.2 innings, so the Cubs could use a little more of that tonight.
Going for the Redbirds is 32-year-old lefty Kwang Hyun Kim, who was excellent in limited action last year and whose game continues to outpace peripherals this season. Kim spent 12 years in the KBO become coming stateside, so he's got tons of professional experience and knows how to get through games despite having just one plus pitch.
That would be the slider, which he throws about 35% of the time with great effectiveness. His 90 mph fastball played really well in 2020 but hasn't been quite as effective this year at a tick slower. Kim also has a splitter/change and curve that he throws around 10-11% apiece, though neither has served as much more than a show-me offering to this point. He's more or less abandoned the 69.9 mph curve over the last two games, though that may have been a matchup thing.
The slider being so good has led to massive splits, with left-handed batters hitting just .154/.267/.215 with a .230 wOBA this year. Righties are significantly higher in every area and have hit all six of the homers Kim has allowed, though only one of those dingers has come in the last five games. Kim has allowed more than one earned run just five times in 14 starts and hasn't allowed more than four total runs in any start, so the Cubs are going to need to string hits together in this one.
The key on Saturday won't be making contact, as Kim doesn't miss many bats, it'll be about making good contact. That might sound kind of silly, but we're talking about a guy whose 26.5% combination of swinging and called strikes is tied with Jake Arrieta for 95th out of 120 pitchers with at least 60 innings pitched. The difference is that hitters barrel Kim up at just a 6.3% rate while Arrieta gets squared up at a 10.4% clip.
If Kim has the slider dialed in, the Cubs may just have to hope they can tune up on the bullpen. You can find out how it all plays out when the game starts at 6:15pm CT on FOX and 670 The Score.
Here is tonight's #Cubs starting lineup!#CubTogether pic.twitter.com/jhu1kdavnk

— Chicago Cubs (@Cubs) July 10, 2021