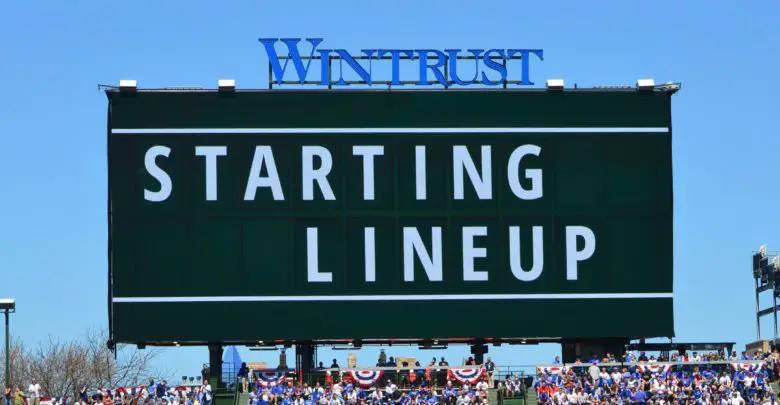 Chicago Cubs Lineup (5/22/21): Pederson Leads Off, Duffy at 3B, Alzolay Pitching
Joc Pederson leads off in left, followed by Kris Bryant in right, Willson Contreras catching, and Anthony Rizzo at first. Javy Báez is at short, Ian Happ plays center, Matt Duffy mans third, and Nico Hoerner is at second.
Adbert Alzolay has been impressive thus far, particularly when it comes to his impeccable control. He's walked only seven batters in 37 innings and hasn't issued any walks in his last two starts. In fact, he may be throwing too many strikes and getting tagged for homers as a result. The longball has been his main blemish, with at least one allowed in each of his last four starts.
Swapping some of those flies for grounders while maintaining that strike-heavy approach should see him get through the 5th for the seventh time in eight appearances.
Miles Mikolas is on the mound for the first time since October of 2019 after undergoing surgery to repair his right flexor tendon and then dealing with shoulder stiffness this spring. He's a precision pitcher with a very balanced repertoire, so you have to wonder how the long layoff will affect his approach and also his stamina.
More of a traditional pitcher in a world of high-90's velo, Mikolas sits around 93-94 mph with the fastball and sinker. He loves his slider and curve, which he's thrown with almost even frequency over two seasons in St. Louis. While the four-seam gets a little more usage, those pitches have all been roughly 20-25% of his mix over time. Not a big swing-and-miss guy, Mikolas doesn't walk many batters and relies on getting outs via contact.
As such, the splits against him are just a little bit skewed to left-handed batters. That would be less the case had he not dominated righties in 2018, as his balanced attack works well against nearly everyone. The Cubs have just a .606 aggregate OPS in 105 at-bats against the righty, with Javy boasting the only two homers. Bryant has just four hits and has struck out five times with no walks, so it feels like he's due.
With the way the Cubs have been hitting lately, this feels like a really nice matchup for them. Even if Mikolas comes out sharp, you have to feel good about the way this lineup is putting the bat on the ball and making things happen.
First pitch from St. Louis is at 6:15pm CT on FOX and 670 The Score.
Here is tonight's #Cubs starting lineup!#CubTogether pic.twitter.com/EgoLitmxvj

— Chicago Cubs (@Cubs) May 22, 2021