Trevor Williams Brought Sinker Back in Big Way Monday Night
I would like to welcome Trevor Williams' sinker back to Major League Baseball. Last season, the tattooed right-hander cut back on the pitch because he felt as if it was getting crushed, but Sahadev Sharma of The Athletic noted, the sinker appeared to be a focal point of the Cubs' plan to reinvigorate the former Pirate's performance.
In Williams' first start as a Cub, he threw a sinker just a tad more than once every five pitches, a rate even higher than his pre-2020 seasons.
Trevor Williams sinker usage…

2018-2019: 15%
2020: 8%
2021: 21%

"What the Cubs said when they brought me in was, 'This is what made you good and you went away from it and this is what we're trying to get you back to. Because we can see you repeating (2018) or getting better."

— Brendan Miller (@CubsRelated) April 6, 2021
But it wasn't just the increased usage that was impressive, it was also the zones in which he threw those pitches. As seen below, Williams threw most of his sinkers higher in the strike zone against the Brewers. This is extremely encouraging because many other Cubs pitchers over the last two years have had increased success by throwing high sinkers.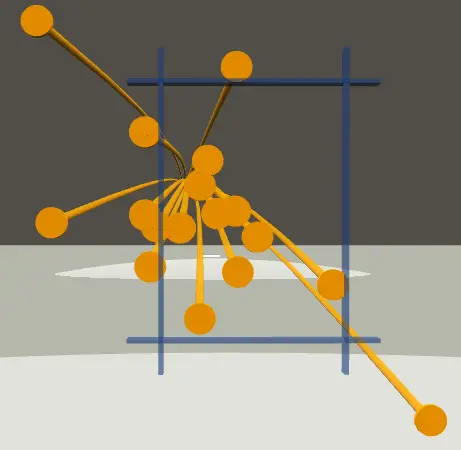 Elevated sinkers may be part of the reason Williams' changeup was so effective in his debut start. As illustrated by green dots below, his changeup followed the same trajectory as his elevated sinkers, but dropped off a cliff as precipitously as Anthony Rizzo's extension negotiations.
What do you get when Williams shows changeup command, elevated sinkers, and more horizontal break? Christian Yelich whiffs. Indeed, Williams averaged nearly 16 inches of horizontal break with his changeup against Milwaukee, a three-inch increase from previous years.
Trevor Williams averaged 13 inches of horizontal break with his change up in 2020. Tonight, he's averaging 16 inches and making Yelich look like this… pic.twitter.com/1yGZXWf9GY

— Brendan Miller (@CubsRelated) April 6, 2021
Despite overall run prevention numbers that looked underwhelming, this signing was interesting because Williams displayed some unique features. One was his exceedingly low release point relative to the rest of MLB. Specifically, only 20% of MLB right-handed pitchers had lower release points, which means elevated fastballs might be harder for hitters to pick up. That's something Bryan Smith of Bleacher Nation pointed out when discussing the Cubs' plans for Tyson Miller.
I'm really fascinated by Williams, folks. His release point, change in sinker usage and location, slider potential, attitude, hair, and tattoos just scream "breakout candidate."