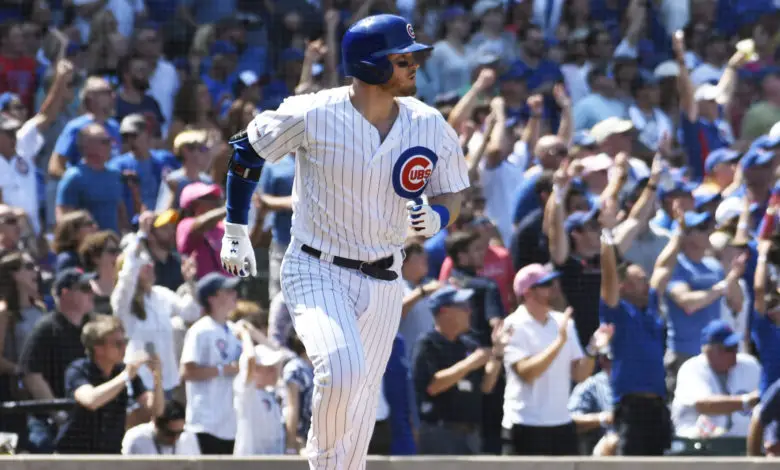 Ian Happ Wins Arb Case, Will Earn $4.1 Million in 2021
Ian Happ is just the second player to take the Cubs to arbitration since Jed Hoyer came to town with Theo Epstein and he's now the first to win his case. As MLB.com's Mark Feinsand reported Friday afternoon, Happ will earn $4.1 million in 2021 rather than the $3.25 million figure at which the Cubs filed.
Ian Happ has won his arbitration hearing against the Cubs, per source. Happ will earn $4.1 million in 2021; the Cubs had filed at $3.25 million.

— Mark Feinsand (@Feinsand) February 19, 2021
Happ came out of the gate hot in 2020, settling in as the leadoff hitter about a month into the season and earning accolades as a dark-horse MVP candidate. Then came the freak injury suffered when he fouled a ball that bounced up and hit him in the eye on September 3. After posting a 1.069 OPS with a 180 wRC+ through his first 146 plate appearances, Happ stumbled to a .535 OPS and 49 wRC+ in 85 PAs after the incident.
Even better, he posted a 1.143 OPS with a 197 wRC+ in 77 PAs as the leadoff hitter prior to the eye incident. That's why David Ross felt confident in naming Happ his table-setter for 2021 all the way back in December, a proclamation that surely didn't help the Cubs' case very much in the arbitration proceedings.
If Happ is able to perform anywhere close to the level he's been at since returning from a lengthy minor league demotion in 2019, he's going to be worth much more than he's set to earn this season.