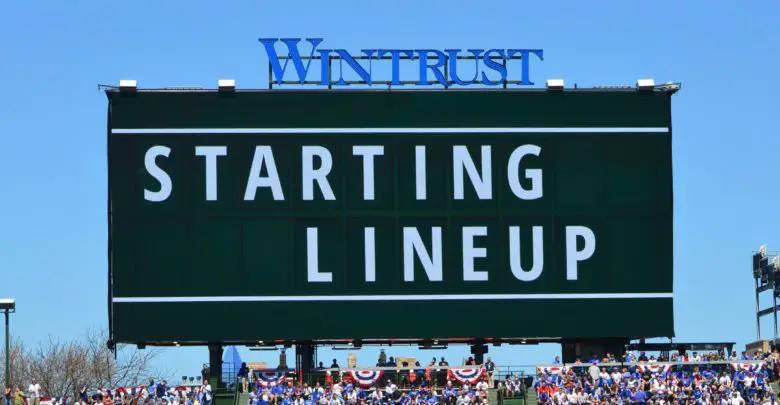 Chicago Cubs Lineup (9/20/20): Darvish on the Hill, Bryant Hitting Third, Schwarber Batting Cleanup
Saturday's game kinda felt like something the Cubs had coming to them, what with the largely nonexistent offense and all. There's also the fact that their starters had all be doing so well, to the extent that David Ross probably has a little too much faith in them. Along with strange pinch-running and hitting choices, the rookie manager has yet to grasp the delicate nuance of when to pull a pitcher.
Not that it would have mattered when the Cubs could only muster one run, something that has to change tonight.
Ian Happ is leading off tonight, followed by Anthony Rizzo, Kris Bryant and Kyle Schwarber. Willson Contreras is batting fifth as the DH, Jason Heyward, Javier Baez, Victor Caratini and Jason Kipnis round out the lineup.
Yu Darvish will be on the mound as he looks to strengthen a case for the Cy Young that got a little strong when the official scorer changed the ruling on an earned run the other day. Jacob deGrom and Max Fried are injured and Trevor Bauer gave up a pair of homers with just five strikeouts against the White Sox, so a dominant performance from Darvish would be big.
The task isn't made much easier by facing José Berrios, the Twins' ace with an excellent sinker and wicked curve. The Cubs do have an inside man on this one, though, as Berrios is Javy's brother-in-law and the two spent most of the shutdown working out together. Javy even caught the righty, so he's very familiar with what Berrios has to offer.
The Cubs will see sinkers and four-seams at nearly identical rates (26%), with the curve making up another 30% and the changeup accounting for the rest. Berrios sits in the mid-90's with the hard stuff, but his breaking and offspeed stuff is really firm as well. The change averages 85 mph and the curve is just a tick slower, making it one of the seven hardest-thrown hooks in baseball this season.
Berrios creates deception and is also capable of blowing a fastball by opponents, but his control hasn't been as sharp this season as in the past. He's walked at least one batter in every start and has walked two or more in seven of his 10 outings, none of which have lasted longer than six innings. The Cubs should be patient in this one and make the righty work as hard as possible.
The splits might lead you to believe Berrios has been much tougher on lefties, who have just a .163 average against him. But they've also drawn 17 of the 23 walks he's issued and have hit four of the six home runs to make up nearly all of the disparity. Righties have hit .304, so they're certainly seeing him well.
Perhaps the real split to pay attention to is home/road, since Berrios has put up a 5.76 ERA with with a .372 wOBA allowed away from Target Field. Lefties have a .379 wOBA against him and righties have a .367, combining for 10 of the 14 extra base hits he's allowed this season. The moral of the story is that he's much more comfortable at home and can be expected to make mistakes in this one.
Whether the Cubs can actually take advantage, well, that's another matter entirely.
First pitch is set for 6:08pm CT on ESPN and 670 The Score.
Here's how we'll line up for the final home game of the regular season. #WhereStoriesPlay pic.twitter.com/uflh89Onoi

— Chicago Cubs (@Cubs) September 20, 2020