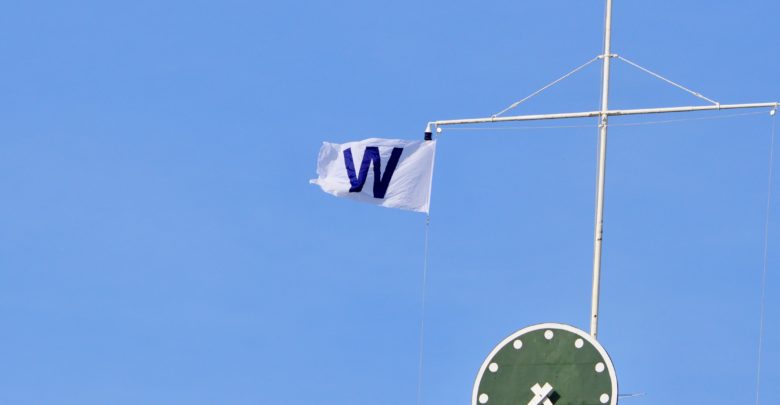 Chicago Cubs Score and Recap (9/8/20): Cubs 3, Reds 0 – Bote, Báez Provide Offense as Mills Dominates on Bump
While there wasn't a ton of offense from either team in this one, the Cubs did just enough with the bats and got a stellar six innings out of Alec Mills to open their last series of the year against the Reds with a 3-0 win.
Both Mills and Reds starter Tyler Mahle were very good in this one, but Mills was just a bit better and actually got some support. After being hit hard the last couple times out, it was a sight for sore eyes watching Mills make Reds hitters look foolish most of the night. He got ahead and stayed ahead all night with his fastball, curve, and change, silencing Cincinnati through six.
The Cubs may have gotten a bit of help from old pal Nick Castellanos in the 2nd inning, when he took a few steps in on David Bote ball that eventually sailed over his head. The ball was hit hard and Castellanos may not have had a play on it regardless, but his bad jump and subsequent attempt to recover were a bit awkward. Bote scampered all the way to third while Kyle Schwarber and Willson Contreras scored to put the Cubs up 2-0.
Javier Báez added to the lead and ended the scoring in the 3rd inning when he hit a ball not too far from Bote's, driving in Kris Bryant and earning himself a triple as well.
For once, there was no drama when the bullpen took over, as Duane Underwood Jr., Ryan Tepera, and Jeremy Jeffress worked the final three innings to preserve the shutout. (Box score)
Why the Cubs Won
Mills regained his command and Bote and Báez found the right spot to pick on as they each sliced RBI triples into the right field corner.
Key Moment
With two outs, two men on, and a 2-2 count in the 2nd inning, David Bote rifled one the other way over Big Stick Nick's head to drive in two runs.
Stats That Matter
Mills' line on the night: 6 IP, 4 H, 3 BB, 6 K, 0 R. That'll get it done.
The Cubs are now 20-1 on the season when they get a quality start.
After the Cubs win and Cards split against Detroit, the Cubs now own a 3-game lead in the Central.
Underwood hasn't given up a run in his last seven appearances.
Jeffress now has six saves and is 3-1 with a 1.06 ERA for the season.
Bottom Line
Getting a win before Yu Darvish takes the mound is a really big deal with the way the big right-hander has been pumping lately. David Ross has been calling days Darvish starts "Win Day," and I like the sound of that to start this series.
On Deck
Darvish will take on Trevor Bauer Wednesday in a rematch of the first half of the doubleheader from last Saturday in Cincinnati. Game time is 7:15pm CT on Marquee and 670 The Score.