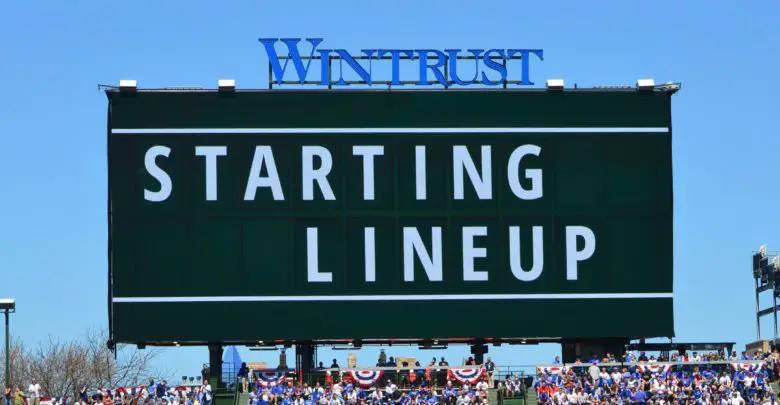 Chicago Cubs Lineup (9/1/20): Bryant Returns to Bat Second, Martínez at DH, Lester Starting
The Cubs are well past the halfway point of the season and the trade deadline is in the rearview mirror, so the fact that it's September actually makes sense from a baseball standpoint. After a pair of disappointing series to open this 10-game road trip, three against the Pirates could be just what the doctor ordered.
The doctor ordered a painkilling injection in Kris Bryant's wrist almost two weeks ago and he's now ready to return to the lineup. How effective he'll be is an open question, but the Cubs are under .500 since he went on the IL. He'll bat second and play third in this one.
Ian Happ maintains his leadoff spot and plays center, followed by Bryant, Anthony Rizzo, and Javy Báez. I don't think that's what people were talking about when they said Javy should be moved down, but whatever. Kyle Schwarber is in left, Willson Contreras is catching, Jason Heyward is in right, and newly acquired José Martínez is the DH. Jason Kipnis rounds it out at second.
Jon Lester is on the mound looking for a repeat of his excellent performance in Detroit that followed a pair of stinkers. The lefty dominated the Pirates at Wrigley a month ago and has been very sharp for the most part. Interestingly enough, the only two games in which he didn't issue a walk were the two in which he got bombed. That's a sign that he was missing his spots in the zone, something he might be able to get away with in this one.
Opposing the Cubs is 27-year-old righty Chad Kuhl, whose 2.52 ERA appears to be primed for some serious regression. Hitters have just a .180 average on balls in play against him this season, well below league average, even though he's giving up much less soft contact than ever. His FIP, xFIP, and SIERA all say this should actually be the worst season of his career, not his best.
Kuhl has given up at least one homer in each of his four starts and has just one strikeout in each of his last two starts. He's walked seven in that time, but still managed to escape with just two total earned runs because he's not giving up hits.
Mainly a sinker-baller, Kuhl can run it up there at 95 mph and even higher if he wants to. The heat is really just a setup for the slider and curve, both of which have been effective this season and in the past. Kuhl's power slider sits in the high 80's and he throws it over a third of the time, so hitters need to be ready for the occasional cement mixer.
Expect to see some deep counts in this one because Kuhl doesn't work in the zone very well and isn't a big swing-and-miss guy. The Cubs have been able to mash their way to a lot of wins and might do so again tonight, but you'd really like to see them grind the Pirates into submission from the start.
First pitch is at 6:05pm CT on Marquee Sports Network and 670 The Score.
Get on the bus. 🚍 pic.twitter.com/cZyEiH4xjy

— Chicago Cubs (@Cubs) September 1, 2020