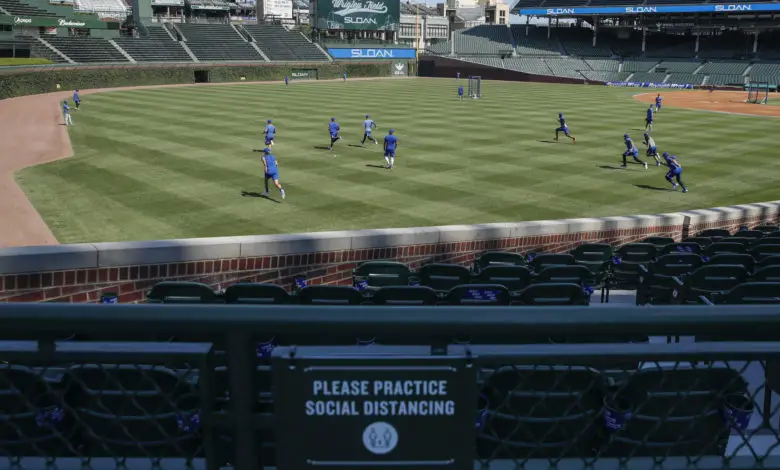 Quantifying Hope: Expanded Playoffs Significant Boost Cubs' Postseason Chances to 72%
When COVID-19 shut baseball down in March, FanGraphs gave the Cubs a 47% chance of making the playoffs. But in a shortened season with six teams added to the postseason mix, the Cubs now have 72% playoff odds.
Despite that massive jump in the likelihood that they make the playoffs, the Cubs' chances of winning the World Series didn't increase. In a 10-team or 16-team playoff simulation, the Cubs won the World Series 37 and 38 times in 1000 iterations, respectively.
The playoff format itself doesn't impact the Cubs' division odds, which have actually decreased significantly since those initial March projections. The computers thought the Cubs had a 38% chance of winning the NL Central at that point, but they're at 30% in the most recent model.
With more than half the league getting the chance to play past September 27, all a team has to do is get in and pray to the baseball gods. It's easy to imagine Yu Darvish and Kyle Hendricks teaming up to dominate even the best offenses in a short playoff series. And it's likewise pretty easy to imagine how a lineup of Kris Bryant, Anthony Rizzo, Javy Báez, Kyle Scharber, and Willson Contreras can do damage.
Regardless of what the projections say, it's time to strap it on.