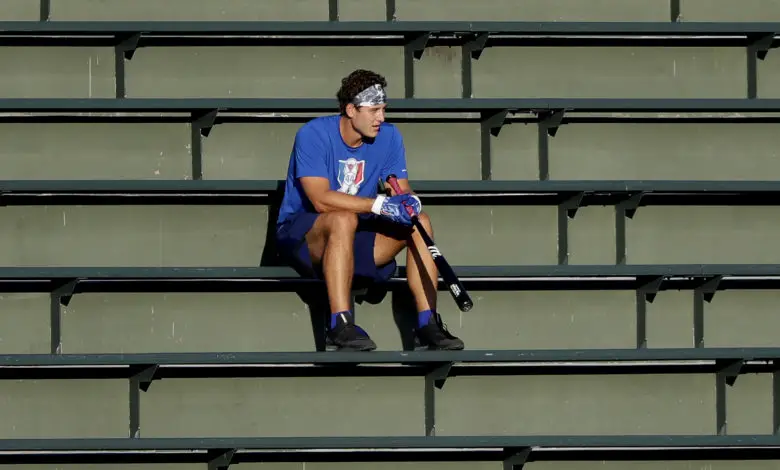 Anthony Rizzo Getting MRI on Balky Back
Anthony Rizzo won't be participating in Tuesday's intrasquad scrimmage, which is actually being televised, as he continues to deal with back stiffness that has held him out for the last week. He felt good enough to participate in batting practice Sunday, but manager David Ross explained Tuesday that a subsequent flare-up prompted more than just precaution.
"Once he cooled down, some of that stiffness came back," Ross told reporters. "He's still day-to-day. Going to get some tests run and see where he's at."
Back issues are nothing new for Rizzo, who has frequently taken rest days and skipped out on extra drills in order to keep himself as pain-free as possible. It's rarely kept him out for long, though, so let's just hope this is just a matter of being safe rather than sorry.
There was hope that an offseason conditioning plan aimed at losing weight and being more explosive would have alleviated some of this trouble, though that certainly hasn't been the case so far. Again, this is something he's dealt with for almost his entire career and he's always been able to move past it, so let's hope the same is true this time around.
The Cubs expect to know more on Wednesday.