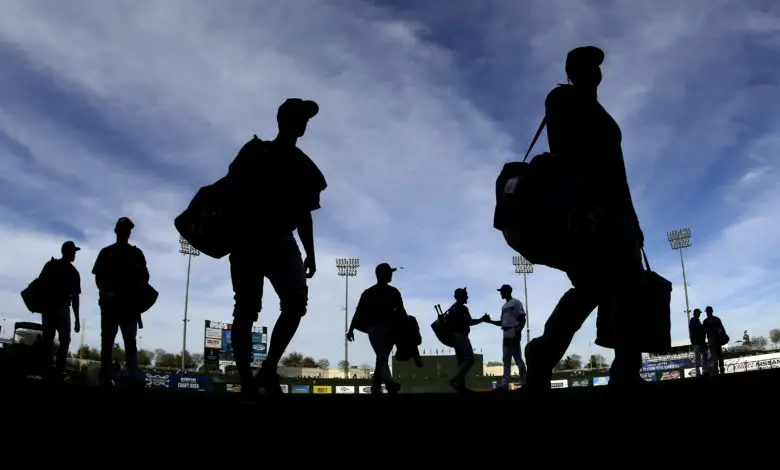 Report: Minor League Cuts Could Top 1,000 as Organizations Prepare for Inevitable Seismic Shift in System
Lost in some of the positive reports of teams opting to continue paying their minor league players is the sad fact that there will be far fewer of those players to pay as the summer goes on. The MiLB season will almost certainly be canceled, paving the way for an evisceration that will see at least 40 affiliates done away with. Minor leaguers are only getting $400 per week stipends as it is, but how long those will last is not known.
The Cubs are committed to paying stipends for their minor-league players at least through June, according to a source familiar with the team's plans.

— Patrick Mooney (@PJ_Mooney) May 28, 2020
The A's pulled a total dick move by announcing that they won't be paying their farmhands at all, so the Cubs maintaining the stipends through June looks great by comparison. Ah, but there will undoubtedly be fewer checks to cut very soon if Jeff Passan's report is correct. According to an ESPN source, hundreds of minor league players were cut Thursday and hundreds more will be released over the next week.
Across baseball, hundreds of minor league players were cut today and lost their jobs, sources tell ESPN. Hundreds more will be released over the next week. In the end, upward of 1,000 players could see their baseball careers end. The minor leagues have simply been devastated.

— Jeff Passan (@JeffPassan) May 28, 2020
This would normally be a time for cuts as teams make room for future draft picks, but these sweeping cuts are far more than just a procedural move. Well, that's not quite accurate because it is a procedural move. It's just that rather than making room for 30-40 new prospects, teams are shedding all the players they deem expendable — maybe more than 1,000 when it's all said and done — now that they know they'll have two or three fewer affiliates moving forward.
The game of baseball is being gutted right before our eyes and it's not even some kind of slow decline. Were the financial discussions at the MLB level not very real, I'd almost think the league was using them as a smokescreen to cover for the personnel moves in the minors. I can't think of a better way to say it, so I'll just say it makes me sad.