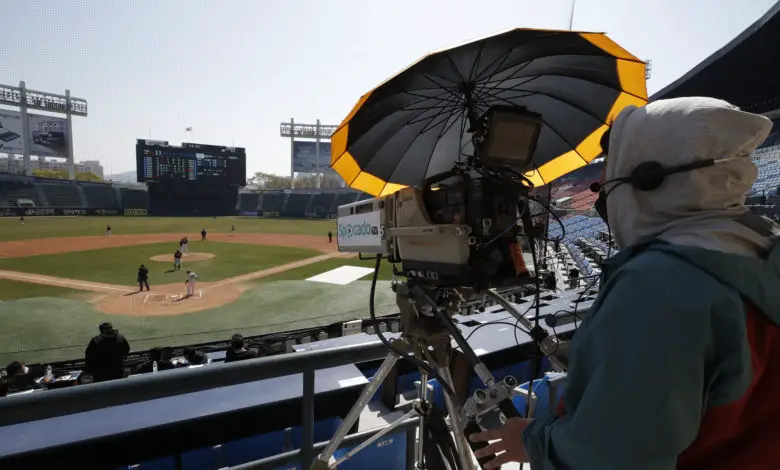 ESPN Reportedly Nearing Agreement to Broadcast KBO Games
Not long after being denied — and subsequently shamed — for an attempt to acquire the rights to broadcast South Korea's KBO games for free, ESPN is reportedly nearing an agreement with the league. According to information Yoo Jee-ho and Shin Chang-yong of Yonhap News Agency received from an anonymous source, the Four-Letter could soon be airing multiple KBO games per week.
Though "the exact duration of the deal and proposed financial terms weren't immediately clear," the May 5 start of the KBO season means we should find out more soon. That opening day is a little over a month later than the initial scheduled start of March 28 and would make this the second professional baseball league to resume after Taiwan's CPBL got going a couple weeks ago.
---
Listen: Danny Rockett interviews CPBL English-language broadcaster Wayne Scott McNeill, who was thrust unexpectedly onto a worldwide stage by current circumstances.
---
While the myriad differences in population, geography, and governmental response to the COVID-19 pandemic cannot be overlooked, getting another league going is good news for MLB. It's also good news for sports fans hungry for live action, as the booming ratings for last week's virtual NFL Draft proved. Negotiations for ESPN's KBO coverage are ongoing, but it seems inevitable that something will be resolved this week.