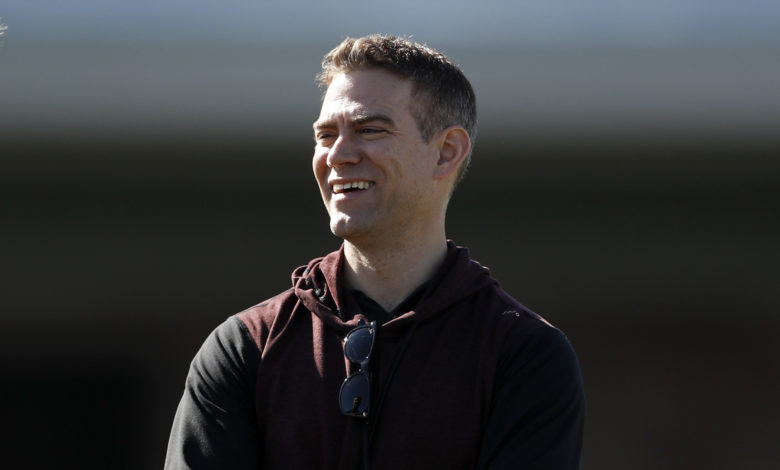 Theo Epstein Indicates Cubs Have World Series-or-Bust Mentality for 2020 Season
Even if the lack of movement contradicts him, Theo Epstein has been clear all along that the Cubs are willing to consider offers for anyone and everyone on the roster. And while that willingness rests on a sliding scale that to this point has skewed toward nope for the past few years, failure to yield significantly better results in 2020 might tip the scales all the way in the other direction.
The fear held by many, myself included, was that a lack of meaningful roster changes via either free agency or trade would put the Cubs in a precarious position. They're clearly trying to limit spending, which could come into play if they're in the hunt for the postseason come July and need to add a piece or two in order to complete the push. Will they go further into the luxury tax or drop payroll ballast and hope to cross the finish line on fumes?
Based on what Theo Epstein told Joel Sherman of the New York Post, it may not just be a matter of whether they feel they can compete in the weak NL Central. Taken at face value, the Cubs baseball boss's statement indicated that 2020 could be an all-or-nothing play in which they're going to be forced into some major decisions by the deadline.
"It puts us in a position in which we have to be very objective about what we have," Epstein said. "In the middle of this season, if we have a legit World Series contender, that is really meaningful. But if we don't, you can't be blind to the realities of the following 18 months."
Exactly where that line is drawn, we don't know. We may never know if the Cubs run away and hide from the Cardinals and Reds to take the division with ease. The same would be true if they stumble out of the gate and collapse in on themselves like black hole of disappointment from which not even Facebook takes can escape. Either extreme makes the front office's decision easier to make and easier for fans to understand.
What about the middle, though?
There's a broad swath of gray between the black and white above, and that's more than likely where the Cubs figure to be playing. What if they're only four games up or back? Two games? Tied? Then you add in their overall standings in the National League, since finishing second in the division means little if you're not even in contention for a Wild Card spot.
Maybe the World-Series-or-bust mentality is something Epstein is trying to promote internally as well, since last year's "Season of Reckoning" was just a wrecked season. Did I already used that turn of phrase elsewhere recently? Probably, but it's fine because Epstein and the Cubs have been repeating the same stuff about what they need to do or else for the past 18 months or so.
While it's absolutely true that "It's not time to trick yourself," as Epstein said to Sherman, that's been the case since the second half of 2018. The Cubs ran out of gas that season and lost in both Game 163 and the Wild Card. Then they faded down the stretch last season and didn't even sniff the playoffs. David Ross certainly appears to have brought extra fuel and a new set of tires, now it's a question of whether they can run a clean race.
I can't quite put my finger on it, but something about this whole thing just doesn't sit right with me. For a team that finally pushed its Sisyphean boulder over the mountain to talk about possibly giving up halfway through the climb is just…I don't know, it's odd. Maybe I'm just misinterpreting Epstein's words or jumping too quickly to the worst possible scenario.
And to reiterate, that would be the Cubs hovering around the division lead without any real separation one way or the other. Even if the execs steel themselves to make big moves to reset the roster, tapping out early is not going to look good. But hindsight will look at them askance if they keep the band back together, only to hit a series of sour notes in August or September.
Well then, I guess there's only one thing left to do. What's that? Win the whole f—ing thing.