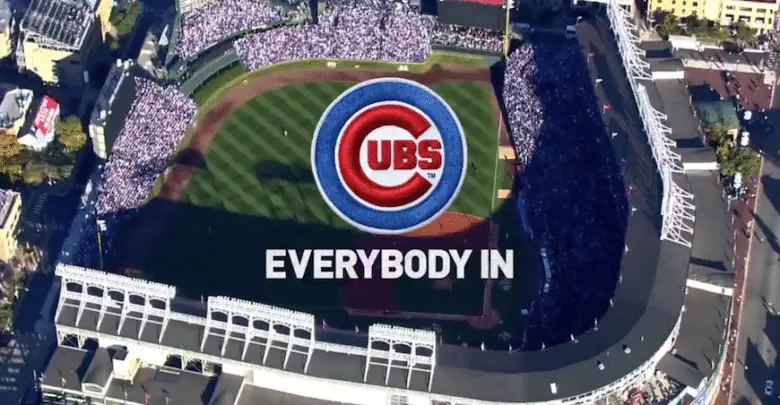 Cubs Will Pay $7.6 Million Luxury Tax Bill for 2019 Payroll Overage
After several weeks of estimating the final amounts, official payroll and luxury tax figures for the Cubs and 29 other MLB teams have been released. With a total payroll of $237,199,519 million in 2019, the Cubs were one of six teams over $200 million and they came in behind only the $243,653,717 spent by Red Sox. By going a little more than $31 million over the $206 million threshold, the Cubs now owe a luxury tax penalty of $7.6 million.
That's more than they have to spend, though, so they're going to have to clear payroll space to afford it. Sorry, that was a bad joke.
BREAKING: Red Sox, Cubs, Yankees, Dodgers, Astros have highest Luxury Tax payrolls for 2019. pic.twitter.com/rLjJLBHCpH

— Maury Brown (@BizballMaury) December 19, 2019
That penalty is what Tom Ricketts referred to last month as a "dead-weight loss," something he may be actively trying to avoid in 2020. Whether that's a means by which to reset so-called repeater penalties that would result in escalating tax percentages or just being thrifty isn't something ownership is going to admit publicly, but Ricketts' statements and the family's investment history seem to indicate it could be the latter.
There's also the matter of budget overruns on the extensive Wrigley renovations, not to mention the massive amounts of capital poured into a wholesale overhaul of the surrounding area. Even though such things should be separate from the baseball budget, they could impact liquidity. More influential on the balance of Theo Epstein's checkbook is the success of Marquee Sports Network, which won't go live until February and still has about 60% of its targeted carriage arrangement to work out.
For whatever reason, the Cubs do not appear to have the ability to sign any impact free agents this winter unless and until they're able to clear salary from a ledger that is already estimated to exceed 2020's $208 million tax threshold. While maintaining the exact same payroll for the coming season would only cost them roughly $10 million in penalties, their actions thus far this offseason indicate they'd like to be down much closer to — if not under — that threshold.
Consider that every single report of the Cubs' interest in a given free agent is accompanied by the caveat that they'd need to clear money to afford him. That's not just Nicholas Castellanos, who would seemingly sign on the line that is dotted if the Cubs offered him close to market value because he loved playing for them so much. It's also Dallas Keuchel, Eric Sogard, and perhaps some others who've signed elsewhere.
Some folks still believe this is all just smoke and mirrors, a long con by Ricketts and the front office to wait out the market and swoop in with a big move or three to celebrate at Cubs Convention. If that's the case, I'll gladly cook my crow and season it with some of Epstein's mouthful of salt. As things currently stand, however, it appears as though a season of not getting much bang for their buck has ownership pulling back on the reins.
Not that we're talking about a new concept here. Last offseason opened in much the same way, with the Cubs' only splashes coming in the forms of Brad Brach and Daniel Descalso. Only Ben Zobrist's unpaid leave and the expiration of the draft pick compensation attached to Craig Kimbrel's declination of the qualifying offer allowed the front office the required flexibility to sign the closer mid-season. But as that backfired gloriously, along with an inconsistent pitching staff and an offense that failed to take a step forward, it quickly became apparent that the big payroll was for naught.
Ah, but don't allow that to lead you to the conclusion that slashing payroll is a good thing in and of itself. Just like spending wildly doesn't guarantee a title, being frugal doesn't guarantee you'll turn into the A's or Rays. Those organizations operate on a completely different financial plane from the Cubs and are built with an ingenuity born of necessity. Though the Cubs have made significant changes to their development infrastructure in order to mimic more advanced organizations, the results aren't going to be immediate.
As such, they're faced with two choices: They can cut payroll and lay low while giving the new development practices time to incubate prospects or they can spend through that period. Given their vast resources and collection of core talent, the latter seems like the best way to keep the window propped open. Then, once that pipeline is actually producing players again, they can dial back the spending.
That is, after all, how this was all supposed to work. Epstein and Jed Hoyer chose to build with bats, drafting college hitters who could move through the system quickly and complementing them with free agent pitchers. By the time those hitters had matured and were ready for big contracts of their own, the system would be producing pitchers to replace the expensive free agents. Except that never played out according to plan.
There isn't a simple explanation for why the Cubs are where they are, nor is there a simple solution, but it does seem as though the simplest is to at least maintain a payroll similar to the one they carried in 2019. While that may not buy them a pennant or a World Series title, it will at least buy them a little more time to get the farm system back online and sending impact players to Chicago.