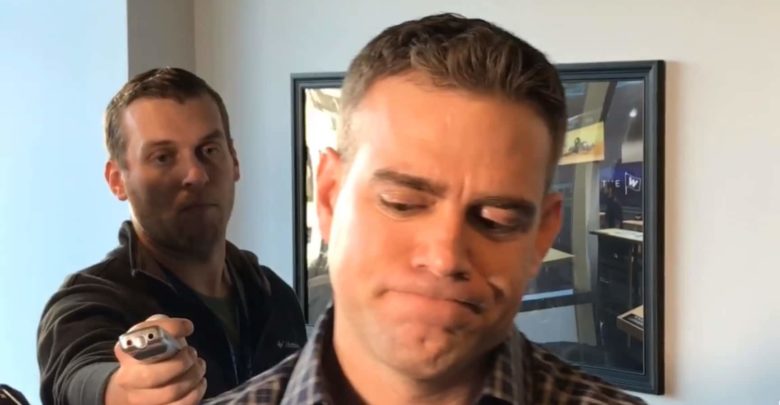 The Rundown: Winter Meetings Approaching, Decision Time for Epstein, Padres Acquire Tommy Pham
With the Winter Meetings just around the corner, and with the amount of online chatter from some usually reputable sources, it feels like the Cubs are close to a deal or two. That prospect has fans torn trying to decide who should stay and who should go. For a fanbase that cried foul after the North Siders failed to reach the playoffs last year, it's odd to see so many opposed to a big move or two. I know everybody has their favorite players, but right now the Cubs look like an 85-88 win team on paper and that may not be enough to get to the postseason.
Previewing what could be a transformative #Cubs offseason: https://t.co/ZbR3gSmc73 pic.twitter.com/PSFpHooOVo

— MLB Trade Rumors (@mlbtraderumors) December 6, 2019
Though the Nationals proved last year that all you need to do is make it to the dance to have a shot at winning the World Series, the Cubs shouldn't have playoff aspirations that make them prohibitive underdogs if they manage to sneak into the postseason.
The player generating the most pre-Meetings buzz has been Willson Contreras and it's no wonder. He's inexpensive, won't be a free agent until 2022, and is one of the best hitting catchers in baseball. But more than who gets traded, the bigger question is what type of return Theo Epstein is looking for. Certainly the first major move he makes will set the tone for the rest of the winter and next season. An acquisition of prospects could mean the Cubs are going to try to retool or perhaps even rebuild the roster completely. If the president of baseball operations is targeting veterans it may signal his attempt to go all in to get another championship.
I am of the mind that Epstein's competitive nature dictates that he wants another World Series in the next year or two. The Cardinals don't look like a true divisional dynasty and it looks like the Brewers are taking a step back. The Reds are trying to improve, but the division is truly up for grabs. Would it be so bad if the Cubs hung onto their core four, traded some of their peripheral redundancy, and made a strong run this year and next?
Cubs News & Notes
Friday Stove
The Padres have acquired all-purpose outfielder Tommy Pham in a four-player trade with the Rays. Hunter Renfroe, minor league shortstop Xavier Edwards, and an unnamed prospect will be headed to Tampa Bay, according to multiple reports.
Rays ace Blake Snell wasn't too pleased with the news that Tampa traded Pham.
The Padres have hired former Cubs and Yankees pitching coach Larry Rothschild.
The Yankees are all in on Gerrit Cole and ownership has apparently given the okay to offer a record-breaking contract to the free agent ace.
The Twins have agreed to a two-year contract with starter Michael Pineda.
Washington principal managing partner Mark Lerner said that the Nationals cannot afford to re-sign both Stephen Strasburg and Anthony Rendon.
The Brewers acquired catcher Omar Narváez from the Mariners yesterday for minor league pitcher Adam Hill and a compensation round pick in next June's amateur draft.
The Mets have acquired outfielder Jake Marisnick in a trade with the Astros.
The home/road splits of Madison Bumgarner may hurt the left-hander in free agency. Bumgarner had a 5.29 road ERA in 2019.
Extra Innings
Though Rule 5 success stories are always great reads, more than a few inexpensive pickups have failed miserably. Lendy Castillo in 2012 was a great example.
Hardball Times: The Many Non-Successes of the Rule 5 Draft https://t.co/PqEW7Lx7VR

— FanGraphs Baseball (@fangraphs) December 6, 2019
They Said It
"If you look across Major League Baseball, the industry's kind of accused of hugging their prospects, at times, and holding onto players and caring a lot about prospect rankings and things like that. Not being willing to make deals that might make you look bad. Even if you get the performance you're looking for, you're afraid of what you're going to give up is going to burn you. I don't think we can be accused of that." – Theo Epstein
"I think [our  players] have a sense of what's real and what's not real. We can't chase down every rumor. We can't deny every rumor, because we know it's going to happen and we just have to live with that. But we're not going to add fuel to that fire." – Jed Hoyer, at last month's Owner's Meetings.
Friday Walk Up Song
What Became of the Likely Lads by The Libertines. The end of the decade could also mean the end of an era for the Chicago Cubs. See you Sunday with a preview of the Winter Meetings.