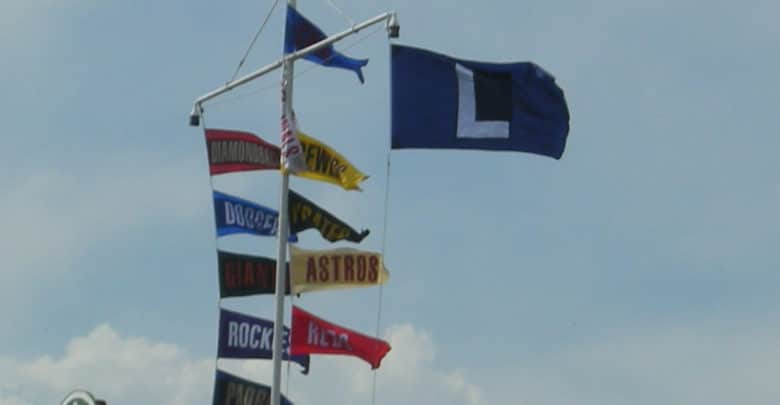 Chicago Cubs Score and Recap (9/10/19): Padres 9, Cubs 8 — Homer Barrage Can't Overcome Pitching Woes
It seemed like this one was turning around and the Cubs (77-67) might even gain some ground in the Central and Wild Card races. Alas, it was not to be as Steve Cishek walked three Padres (67-77) hitters in the bottom of the 10th after a one-out hit, dropping the second game of the four game set 9-8.
Neither starter was very good in this one, with José Quintana lasting three innings for the Cubs and Ronald Bolaños eking out five for the Padres. Quintana was victimized by two unearned runs in the bottom of the 2nd when Ben Zobrist threw a would-be double play ball into left field to put the Cubs in an early hole.
Tyler Chatwood yet again righted the ship and calmed the seas, going three scoreless and allowing the Cubs a chance to get back into this game with their bats. And get back they did, adding to a Jason Heyward solo shot in the 2nd inning with an Ian Happ sac fly in the 4th and a Kris Bryant bomb in the 5th to make it 6-5 Padres.
Brandon Kintzler proceeded to cough up a couple runs in the bottom of the 7th, making things 8-5 Padres, but the Cubs didn't roll over. Anthony Rizzo led off the top of the 8th with a single and then scored quickly as Bryant hit his second bomb of the night to draw the Cubs within just one run at 8-7. Heyward then knotted things on a 417 foot bomb to straight-away center.
After an uninteresting 9th inning for both clubs, Cishek did his best Carlos Marmol impression, and we don't need to rehash that. (Box score)
Why the Cubs Lost
Cishek just couldn't throw a strike. Literally, this is why the Cubs lost the game. After battling back all game long, Cishek could not find the zone in the bottom of the 10th and was left out there to walk three consecutive batters after an infield hit.
Key Moment
When you don't even come close to hitting the zone with the bases loaded in the bottom of the 10th, that pretty much does you in.
Stats that Matter
Bryzzo had a heck of a game– 4-for-8 with five runs and four RBI. Both Rizzo and Bryant went 2-for-4 on the night, and Bryant went deep twice in this contest.
Heyward looks like he's back to swinging it the way he was before being tabbed as the leadoff man a couple months ago. He was 2-for-3 with three runs, three RBI, and added two walks to boot. Oh, and his two hits were both bombs.
Quintana had a rough outing, lasting only three innings while giving up six runs (four earned).
Seven Cubs pitchers appeared in this one, four were good and three were not. Rowan Wick and Tyler Chatwood both threw multiple innings of scoreless relief to lead the good part of the bullpen while Kintzler and Cishek led the bad brigade.
Bottom Line
Count this as an opportunity missed. The Cardinals and Nationals both lost, but the Cubs failed to capitalize in a game in which they fought hard and came back multiple times. The Cubs will have to put this unsavory taste out of their minds and bounce back tomorrow night.
On Deck
Cole Hamels will look to right his ship after struggling last time out against Milwaukee. Right-hander Chris Paddack will start for San Diego in a 9:10pm CT game that will be featured on ESPN and ABC, as well as 670 The Score if you just want to listen.