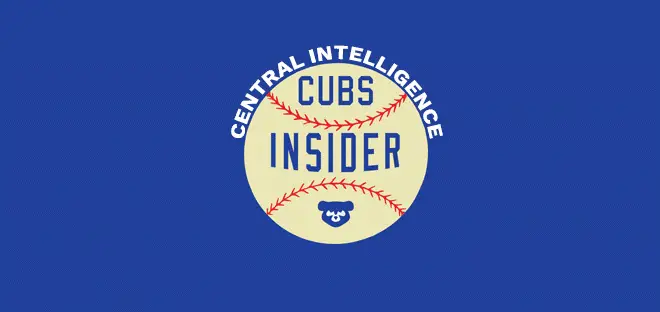 Central Intelligence: A Look Around the Division for Week of August 4
We are officially in the homestretch of the season and the NL Central looks like a three-team race. This should remain interesting all the way through to the end.
Chicago Cubs
The Cubs are 64-54 after a 5-3 week, leading the pack by two games.
What a find Nick Castellanos has been. Since becoming a Cubs, he is slashing .370/.408/.761 with four home runs and six doubles in just 11 games. He leads MLB with 43 doubles.
The bullpen is being held together by duct tape and glue right now. Brandon Kintzler, Craig Kimbrel, and Steve Cishek are all on the injured list, so Joe Maddon will have to some clever managing to finish games.
Since being called up from Triple-A, Ian Happ is slashing .300/.391/.650 with four home runs in 16 games, including a grand slam in the series finale against the A's on Wednesday. Happ also hit the go-ahead home run in the first game of the Oakland series.
St. Louis Cardinals
A 3-4 week has the Birds in second place at 61-55, two games out of first.
22-year-old Junior Fernandez made his pitching debut on Sunday, going just 2/3 of an inning and giving up two runs on two hits.
Lane Thomas hit his first career grand slam on Sunday, and did it ever come at a good time. The slam gave St. Louis the lead and completed a four-run comeback. Thomas is hitting .364 with an OPS over 1.000 in just 22 at-bats. The Cardinals need to let him play.
Matt Carpenter was activated off the injured list, but still just can't seem to get going and has an OPS of just .633 since returning.
Milwaukee Brewers
A 4-3 week puts Milwaukee at 62-57, 2.5 games out of first.
Christian Yelich has not started a game since Monday night after his back issues flared up again. Strangely, the Brewers were undefeated without him until Sunday, when they were shut out by the Rangers.
Jordan Lyles has found himself again after being traded to the Crew. In three starts, he has a 1.59 ERA and has given up just eight hits in 17 innings with a .143 opponent average. Lyles pitched for the Brewers last year in September as well.
Hernán Pérez was recalled from the minor leagues this weekend and Travis Shaw was sent back down. Shaw has been a 3.5 WAR and 3.6 WAR player with 30+ home runs in each of the last two seasons as a Brewer. He had posted a .162/.276/.279 slash line with a 46 wRC+ and his complete faceplant is a shock to many.
Cincinnati Reds
A 5-2 week has Cincy hovering near .500 at 56-60.
Welcome to the show, Aristedes Aquino! The rookie hit 28 home runs in the minor leagues, then blasted seven more in his first 10 big league games. He became the second player in MLB history to have a three-homer game within his first 10 games and is currently hitting .452 in 31 at bats.
Joey Votto set another Reds record when his double in the 1st inning on Saturday made him the all-time hits leader at Great American Ball Park.
The Reds claimed Kevin Gausman off waivers from the Braves and he made his debut this week against the Cubs. He pitched two innings, giving up two runs on four hits with two strikeouts. Gausman has another year of arbitration, so he may stick around if he pitches well through the rest of the season.
Pittsburgh Pirates
The slide continues in Pittsburgh as an 0-7 week and an eight-game losing steak overall puts Pittsburgh at 48-69. They are a remarkably bad 4-24 since the All-Star break.
Josh Bell finally hit another home run. Two, in fact. He had a two-home run game against the Cardinals on Sunday, giving him 29 on the season, but the Pirates still lost 11-9.
On the bright side, Bryan Reynolds looks to be a cornerstone of the franchise. He is slashing .335/.408/.526 with 11 home runs, and that's just as a rookie.
Kyle Crick has been struggling mightily for quite a bit now. He has an 8.56 ERA over his last 15 games and a 9.45 ERA over his last seven. He gave up the go-ahead grand slam to Thomas of the Cardinals on Sunday.