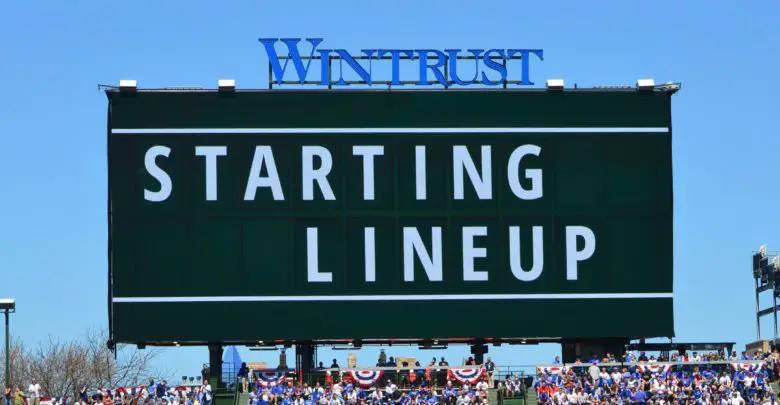 Chicago Cubs Lineup (8/7/19): Schwarber in LF, Happ at 2B, Quintana Pitching
Jason Heyward leads off the series finale in center, followed by Nicholas Castellanos in right and Kris Bryant at third. Then it's Anthony Rizzo, Javy Báez, and Kyle Schwarber in their familiar positions with…wait, that can't be right. Are we sure about this?
Not only is Ian Happ in the lineup, but he's playing second base. It's about damn time. Victor Caratini rounds things out at catcher, so let's just hope he can stay there for nine innings.
Old friend Homer Bailey, once a phenom coming up through the Reds' system, will be taking the mound for the A's in this one. Perhaps best known for signing a six-year, $105 million contract in 2014 that has been called the worst ever, and that may have hastened Jeff Samardzija's exit from Chicago, Bailey has weathered it all and is still going strong.
He was traded to the Dodgers as part of the winter blockbuster that saw Matt Kemp and Yasiel Puig, then released the same day. Bailey then inked a minor-league deal with the Royals and pitched well enough to be traded to Oakland two weeks before the deadline.
It really speaks to how low the bar has been set that a 5.20 ERA is considered solid performance, but that's only about half a run above Bailey's career average. He's still got most of the velocity on the fastball he throws about 50% of the time and can touch the mid-90's, but there's nothing special about any of his pitches.
Bailey will at least offer the Cubs a slightly different look from what they saw when he was with the Reds, since he's going to the splitter a lot more frequently. It's not fooling many hitters, but he's getting a few more swinging strikes than in any of the previous four seasons. More of those have come from lefties as Bailey has suddenly become a reverse-split pitcher.
Righties are batting .302 with an .826 OPS and .353 OPS, significantly better than the respective .238, .716, and .304 posted by their opposite-handed counterparts. Those numbers aren't exactly anemic, though, so there's really no excuse for the Cubs to be stifled in this one.
Getting out in front will put José Quintana in position to win his sixth straight decision, though maybe they don't want to score too many. It seems at times as though Q is better when the pressure is really on, whether that's in the third game of a series in which the Cubs are down 0-2 or just when the offense necessitates a solid start.
Even if that's the case, the Cubs should just go ahead and score a bunch of runs and let Quintana find motivation elsewhere.
First pitch is at 1:20pm CT on NBC Sports Chicago and 670 The Score.