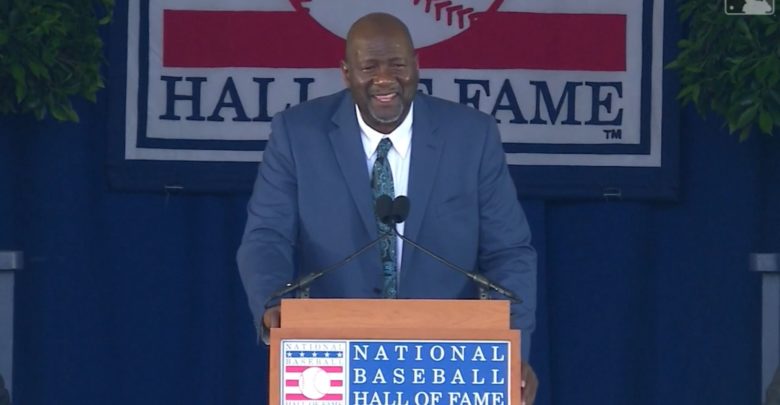 Report: Cubs 'Moving Forward' on Talks to Retire Lee Smith's No. 46
Lee Smith's Hall of Fame plaque features a Cubs cap, making him the fourth living member of a fraternity that already included Billy Williams, Fergie Jenkins, and Ryne Sandberg. Greg Maddux is kind of a probationary member since he was inducted without a team logo on his cap. Those four men, along with the late Ernie Banks and Ron Santo, all have their retired jersey numbers flying from the foul poles at Wrigley.
And comes word that there may soon be another number added, as Bruce Levine reported Sunday evening that discussions to retire Smith's No. 46 are "moving forward."
Discussions are moving forward with the Cubs retiring Lee Smiths number 46 uniform.All the other living hall of famers who were inducted with a Cub cap on their plaque have been given the .same honor ( Williams – Sandberg – Maddux – Jenkins ) Banks also – Santo posthumously.

— Bruce Levine (@MLBBruceLevine) August 4, 2019
The Cubs have been a lot more liberal over the last several years when it comes to jersey retirements, but it's hard to argue with any of the choices so far. While there may be a little more debate among old-school purists about Smith's worthiness, he was a key member of those early 80's Cubs teams and he retired as MLB's saves leader.
If you haven't already seen Smith's Hall of Fame induction speech, check it out below. And feel free to share your thoughts on the possibility of his jersey retirement further below.