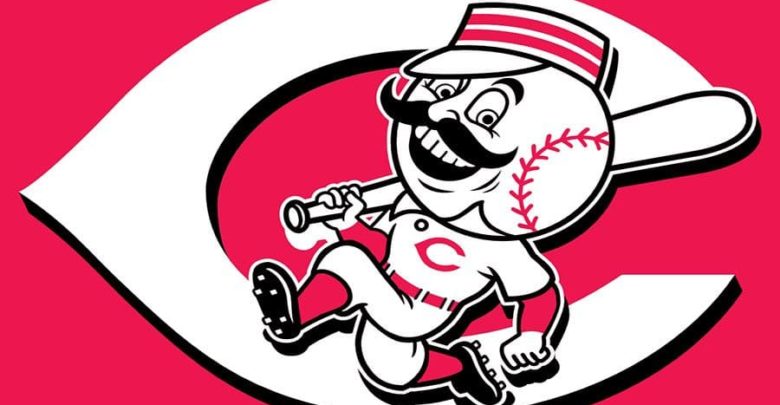 Cubs vs. Reds Series Review: Cubs Take Two of Three from Pesky Reds
Monday's loss to the Reds was just such a buzzkill, wasn't it?
Coming off of a three-game stomping of the Pirates, the Cubs' momentum seemed to grind to a screeching halt as Steve Cishek and the rest of the bullpen blew a late lead to the increasingly aggravating Reds in the series opener. It started to feel like the Reds were just fulfilling their destiny as "that team" for the 2019 Cubs, the one they would inexplicably and inevitably struggle with.
The start of Tuesday's game wasn't exactly overflowing with inspiration, either. The renowned framing skills of the newest Cub, catcher Martin Maldonado, couldn't prevent the Reds from scoring three 1st-inning runs and threatening to take the first two games without much of a fight.
Momentum is a funny thing, though. Just as it appeared the Cubs' brief fling with positive mo' had ended, the team found its swagger. Four unanswered runs, including home runs by Robel García and Kris Bryant, then a Kyle Schwarber walk-off shot in extra innings, resulted in a much-needed win that turned out to be just the start of a new streak.
The Cubs secured a series win behind a dominant Yu Darvish and yet another Bryant home run. Suddenly, what looked like the dashing of momentum transformed into the start of yet another winning streak.
Things can change in a flash, huh?
Results
Key moments
Monday's opener is one that Cubs fans would just as soon forget. A winnable game turned into a three-run Reds victory courtesy of a shaky bullpen performance. The biggest positive takeaway for the Cubs is that Kyle Hendricks turned in his best performance since returning from the injured list, pitching six strong innings against a formidable Reds lineup.
The real fun started on Tuesday and Alec Mills deserves a tremendous amount of credit for rebounding from a rocky first inning to post a quality start through six innings. It could've been even worse in the first had Albert Almora Jr. not made a truly spectacular snag to rob Joey Votto of an extra base hit.
Mills wasn't able to get the win, though, because the Cubs didn't take their first lead until the game's final moment.
Schwarber's blast nestled comfortably Into the Basket to cap off a very satisfying win.
Wednesday's finale featured more fireworks from Bryant in the form of a 1st-inning home run, but Darvish was unquestionably the star of the show. The right hander recorded his first Wrigley Field win in dominant fashion.
Darvish should send a thank you note to Jason Heyward, whose 7th-inning RBI double prevented the pair of Reds runs in the 8th inning from tying the game and erasing his win. Pitcher wins don't typically matter for much, but this one must feel satisfying for Darvish.
Who's hot
I've been as skeptical as anyone about Darvish's return to dominance, so it's only fair that I recognize the fact that he has absolutely shoved over his last two starts. He has pitched 12 shutout innings, striking out 15 and walking only a single batter. Believe it or not, his ERA is just barely above four over his last 15 starts. That might not be exactly what you want from a pitcher of his talents (and compensation), but he is inarguably trending in the right direction.
KB's good at baseball, who knew? He smacked a pair of home runs and reached base seven times over the course of the three-game series. The Cubs third baseman finds himself having the best season of his career by just about any metric.
Schwarber hit two home runs himself in this series, including Tuesday's thrilling walk-off. He still isn't reaching base at the kind of clip you'd like to see from a leadoff hitter, but the power stroke is there and he's slugging .680 over his last seven games.
Who's not
Anthony Rizzo's hasn't been bad lately, but he hasn't homered since June 15 at Dodger Stadium. Dude is due.
While Almora played his usual great defense during this series, he has continued to struggle offensively. He reached base only once in nine tries and his struggles were amplified by a late game failure to run out a dropped third strike in Tuesday's game.
Bottom line
The Cubs have finally beat the Cincinnati Reds. Few opponents have been as consistently befuddling as Cincinnati, so it's especially satisfying to win a series against them. The fact that it came after dropping the opener makes it even sweeter.
The second half is off to as good a start as you could hope for, as the Cubs have suddenly rattled off five wins in six games going into an off day. By virtue of this series win, they were able to maintain their 2.5 game lead on second place Milwaukee.
If the Cubs are going to get into the kind of second half roll that Joe Maddon's teams historically have, this is exactly the kind of start you'd want.  Good stuff.