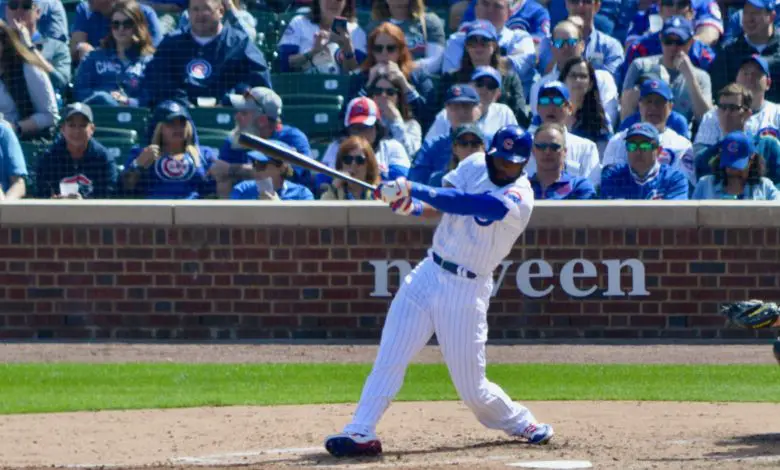 Chicago Cubs Month in Review for June
We are done with the third month of the MLB season, which means another review of a seemingly arbitrary grouping of days and weeks. Here are the reviews for March/April and May, the first of which lays out the thought process behind breaking the season into months. So without further ado, on to a very disappointing month of June.
Record
After two winning months to open 2019, the Cubs had their first losing month of the year (14-15). It began with a 7-3 stretch, including a sweep of the Cardinals at Wrigley Field. Then a 2-5 road trip to Colorado and Los Angeles sent the team into a 7-12 slide.
An injury to Kyle Hendricks against the Dodgers didn't help the pitching staff, as the team ERA went up to 4.07 from 3.74 previous month. The addition of Craig Kimbrel should help stabilize the bullpen, but it really only helps if they can get to the 9th with a lead. The offense was the real problem in June, as the team OPS dropped from .808 in May to .741 this month.
A +14 run differential for the month indicates a bit of bad luck and the Cubs' overall differential stands at a solid +64. Numbers aside, something just feels off of late. Sloppy plays abound and outs on the bases have been way too frequent. Fortunately, the Brewers went 13-13, so the Cubs remained tied for first entering July.
Who Was Hot?
Jason Heyward was by far the Cubs' hottest hitter in June. The big outfielder posted a .961 OPS and went deep six times, including three straight games to close the month. With his excellent defense, those numbers would make him an impact player if they continued over a 162-game season. Willson Contreras also had five homers and a .861 OPS.
Cole Hamels was the best pitcher for the North Siders this month, allowing just six runs in 37 innings pitched and striking out a batter per frame. Unfortunately, Colbert suffered a left oblique injury at the end of the month and will miss some time. Brandon Kintzler did not allow a run in 8.2 innings pitched.
Who Was Cold?
After a blistering May, Anthony Rizzo hit the skids in June with a .739 OPS, though he did hit four round-trippers. Daniel Descalso was simply awful in 25 at-bats this month with a slash line of .120/.296/.120 that was good for a .410 OPS. Addison Russell's .646 and Albert Almora Jr.'s .535 look robust in comparison. Might be time to show Danny D. the door.
José Quintana was not good after a strong start to the season, pitching to a 5.17 ERA in 31.1 innings in June. Tyler Chatwood had been pitching better than his peripherals the first two months of the season, but he regressed to the mean in a big way with 13 runs in just 14.2 innings pitched. While Brad Brach closed with a couple good outings, disastrous efforts on the West Coast trip gave him a 9.90 ERA in 10 innings.
Pivotal Series
The Cubs' four-game series in Los Angeles seemed like the tipping point to a slump. They entered the series with a 8-5 record and, after losing three of four, they finished with a 5-7 record over their final 12 games. Hendricks also suffered his injury in his start at Dodger Stadium.
Game of the Month
The only option for this category is the debut of Adbert Alzolay against the Mets at Wrigley on June 20. Alzolay replaced starter Tyler Chatwood in the 5th inning with a 6-3 lead and pitched into the 9th, allowing just one run on a Todd Frazier homer. He struck out six and earned a spot in the rotation, at least while Hendricks — and now Hamels — remained on the injured list. Here's hoping it's the start of an epic career for the kid.
Three months down, three to go!