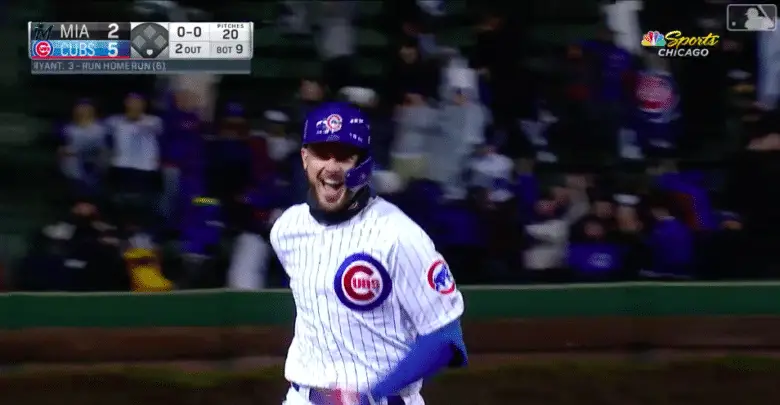 Kris Bryant's Walk-Off Homer Means Scouts May Need to Rethink Approach Against Him
Scouts might have to attack Kris Bryant differently after the Cubs 2016 MVP blasted a walk-off homer into the teeth of a cold Wrigley Field wind.
Prior to Bryant's recent stretch of success, pitchers were trying to get him out by throwing up-and-in fastballs with two strikes.
Scouts had a good reason to suggest throwing fastballs in on KB's hands, too, because the tall slugger was whiffing against these pitches frequently.
But Kris Bryant is Kris Bryant, which means scouts and pitchers will always need to adjust to the intellectual hitter. And now the league might have to adjust to KB starting today. Guess where Marlins pitcher Adam Conley's fastball was located on Bryant's walk-off homer? Yup, Conley went up-and-in to Bryant and walked off in defeat.
The 3rd career walk-off home run for @KrisBryant_23!#EverybodyIn pic.twitter.com/Fcr1aaxMTh

— Chicago Cubs (@Cubs) May 8, 2019
I let out an "oh my" after realizing that Bryant's walk-off was a counter to recent scouting reports. Opposing teams and scouts absolutely took note of KB's blast, and there's no doubt that they'll be going back to the drawing board to figure out what to do next. Your move, MLB.