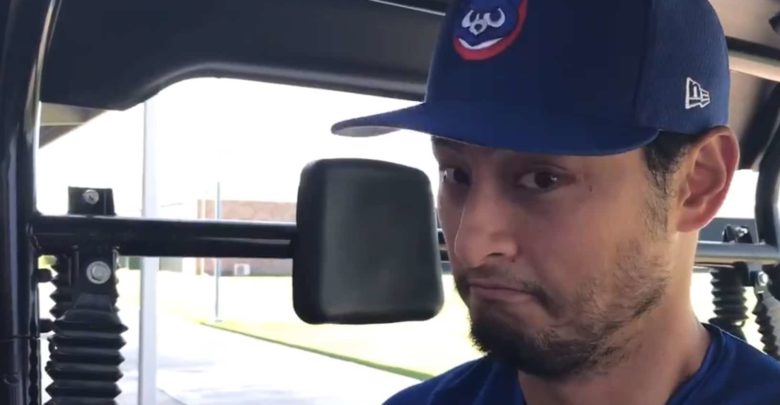 Yu Darvish Relying on Slider as Fastball Command Falters
Yu Darvish exited his last start with a Tyler Chatwood-esque 7.15 BB/9 on the young 2019 season. The flamethrower just can't find his fastball command right now. And because he can't get a feel for that heater, Darvish has gotten away from the pitch in favor of cutters and sliders.
We can actually see Darvish's time-to-stop-throwing-the-fastball moment during his last start against the Diamondbacks. Through the first two innings, the righty showcased a flurry of four-seamers (teal color) and two-seamers (blue color), but he couldn't find the zone and dug an early 0-3 deficit. So what did Darvish do? You guessed it, he went the slider and cutter almost every time just up until Joe Maddon pulled the plug.
I don't understand how Darvish's fastball command essentially evaporated and it's at least mildly concerning, especially because he can't seem to figure it out either. But Darvish is just too good for this sort of nonsense to continue. And when he does indeed regain his fastball command, imagine what the Cubs rotation will do.