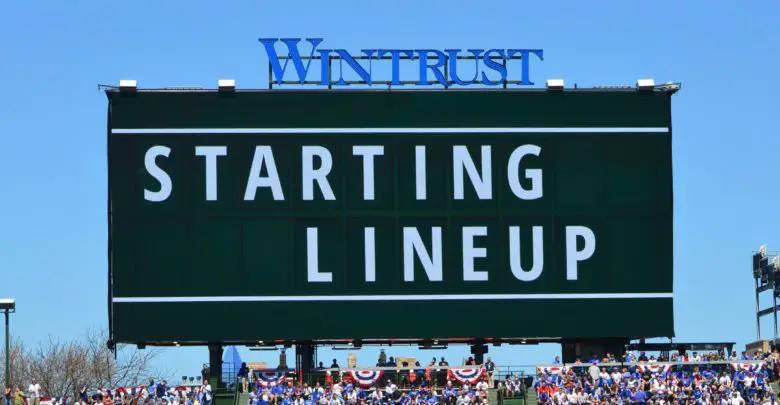 Chicago Cubs Lineup (4/21/19): Almora Leads Off, Bryant LF, Zagunis RF, Chatwood Starting
Raise your hand if you're comfortable with Tyler Chatwood starting a rubber game after the Cubs played poorly on Saturday. Now don't you go hurting your shoulders with all that enthusiasm. But hey, you never know.
This is going to be a little quicker and dirtier than usual given the Easter weekend. I know not all of you celebrate it as such, if you celebrate it at all, but many — myself included — are spending time with family. In my case, it was about catching up on who's doing what, how much all the kids have grown, and watching my dad pluck a bat from their porch to show said kids.
— Evan Altman (@DEvanAltman) April 20, 2019
And no, the neighbor didn't throw at him when he flipped the bat into the woods.
Albert Almora Jr. is leading off in center, with Kris Bryant in left, Anthony Rizzo at first, and Javy Báez at short. Willson Contreras is catching, David Bote is at third, Ben Zobrist is at second, and Mark Zagunis bats ninth in right.
So, uh, yeah.
The Cubs will be facing lefty Robbie Ray, owner of a 4.64 ERA in four starts so far. He's struck out 26 in 21.1 innings and opponents are only batting .192 against him, so the Cubs will need to make their contact count.
As for Chatwood, the goal is simple: Don't dig such a deep hole that the Cubs can't climb out. And that's not even expressing fear that he'll flop, it's what you'd ask of any spot starter. He's displayed good stuff, he just hasn't controlled it well, which could also be a comment about yesterday's starter. Fun!
Anyway, the game starts at 1:20pm CT on NBC Sports Chicago and 670 The Score.
Here is today's #Cubs starting lineup at Wrigley Field. #EverybodyIn

Stream on @NBCSChicago: https://t.co/rGCuW1XI7C pic.twitter.com/1UW5bHywbp

— Chicago Cubs (@Cubs) April 21, 2019