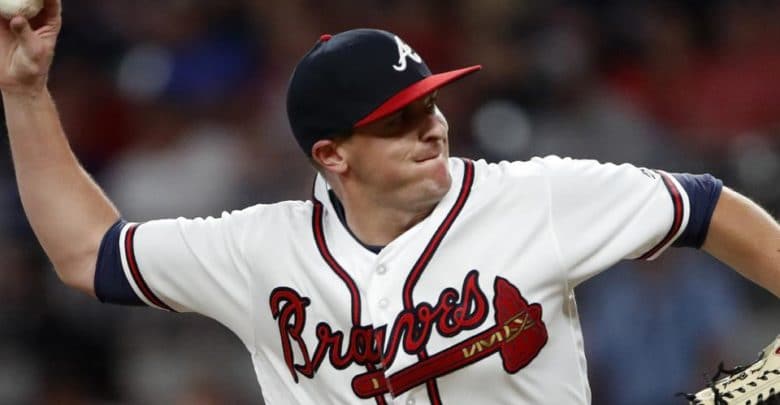 Cubs Officially Announce Brad Brach Signing Nearly Three Weeks After Agreement
There's often a delay between the reports of a team agreeing to a contract with a player and said agreement being officially announced, but the Brad Brach deal dragged out unusually long. The Cubs made it official Monday afternoon, 18 days after Ken Rosenthal first broke the news of an agreement.
The #Cubs and RHP Brad Brach have agreed to terms on a 2019 contract with a club/player option for 2020. pic.twitter.com/Vq28Wdwezd

— Chicago Cubs (@Cubs) February 11, 2019
So why did it take nearly three weeks to finalize everything? Maybe Brach had a vacation he couldn't put off or, more likely, there was some sort of minor medical issue that needed to be cleared up prior to getting the green-light on his physical. Either way, he's good to go now.
Terms of the deal were not disclosed in the press release, though we know it's a one-year contract with a dual option for 2020. Rosenthal had tweeted that it's for a guaranteed $4.35 million and could grow to $9.5 million if the Cubs exercise their option. The total value would be less if the Cubs decline and Brach exercises his option, so it's basically a less costly version of Brandon Kintzler's deal.
Though Brach has not been able to repeat the success that made him an All-Star in 2016, his performance improved following a trade to Atlanta at the deadline last season. Some of that have have been the proverbial change-of-scenery boost, which is highly plausible given the state of Baltimore's teams over the last few seasons. Lord knows we've seen turnarounds from former Orioles pitchers before.
But there's also the matter of a mechanical change, as Brach's velocity jumped when he lowered his release point around mid-season. If the Cubs get the guy who can throw strikes while sitting 95-96 and routinely flashing even higher, that's a solid weapon coming out of the 'pen. Heck, just having a guy who's averaged 67 appearances over the last four seasons is a boon.
Ed. note: This signing becoming official puts the Cubs' 40-man roster at capacity, so any more additions will require a subsequent transaction to clear roster space. Not that that's a surprise, since Brach was already locked into that spot, but it bears noting.