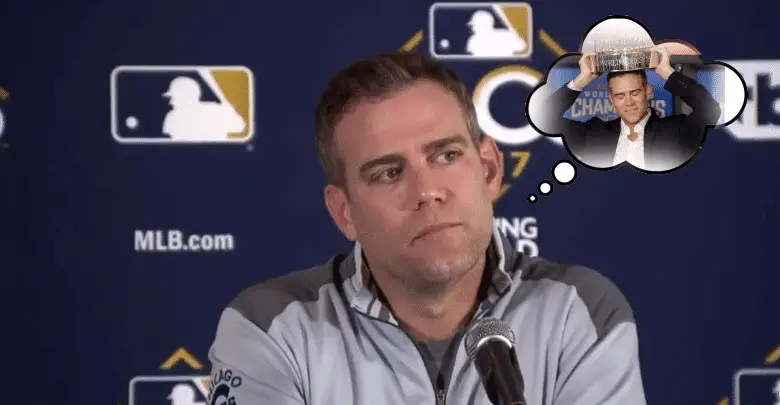 The Daydream Cubs Enter the Analytics Era: 2003-07
The Daydream Cubs are a thought experiment on how good a team could be assembled traveling into the past using future knowledge. We've covered many iterations of the team so far, with 1998-2002 coming last month. Today we cover the drafts and rosters from 2003-07. Here is a complete year-by-year summary for those who want to catch up.
2003 Draft 
2003 is an initially weak draft saved by the fact that hindsight shows Max Scherzer was willing to sign instead of returning to Mizzou.
2004 Draft
The 2004 draft is a buffet of middle infielders and center fielders. Pedroia finally provides a second baseman following the departure of Jeff Kent. Utilityman Zobrist ends up playing four seasons as the Daydream Cubs' shortstop, followed by a season in the outfield. Cain will see time out of position as a corner outfielder.
2005 Draft
The 2005 draft is notable more for the ones that got away. Two-time Cy Young winner Tim Lincecum (round 42) and MVP catcher Buster Posey (round 50) would have looked awful good in Daydream Cubbie blue. Neither signed during the 2005 draft.
2006 Draft
2006 is a deep draft that yields surprisingly yields only a single starter: Betances. Lot of trade bait here.
2007 Draft
After a long absence, it is nice to see some MVPs and Cy Youngs in a draft class. The first round selection is a difficult choice between Josh Donaldson and Giancarlo Stanton. Donaldson is a better choice as an infielder and will make Daydream Cubs fans forget that we do not get to see Kris Bryant at the hot corner. Rizzo never cracks the lineup, to my personal dismay. But Arrieta does, along with Kluber.
Meanwhile, here are the rosters for 2003-07. The Daydream Cubs largely fall well under the budgets of the real-life Cubs from the same period, the exception being a $3 million shortfall in 2004 (easily paid for from a $14 million surplus in 2003).
The Daydream Cubs bid a fond farewell to Barry Bonds in 2004, ending a spectacular run. Bonds spent 19 years on the team, earning 155 bWAR. His was the largest tenure and WAR total in this exercise by a wide margin.
Although my ground rules prohibit trading, I would have targeted Chase Utley if allowed. He would replace Kent, who puts in very expensive but hardly dominant seasons at second base from 2003-06. (I should also note Jeff Kent's numbers were shifted incorrectly by one year in my previous post…sorry.) Utley debuted unimpressively for the Phillies in 2003 and could likely be pried away for the right deal after the season. My trade chips would include Juan Pierre, A.J Pierzynski, Ted Lilly, and somewhat amusingly…Ryan Howard.