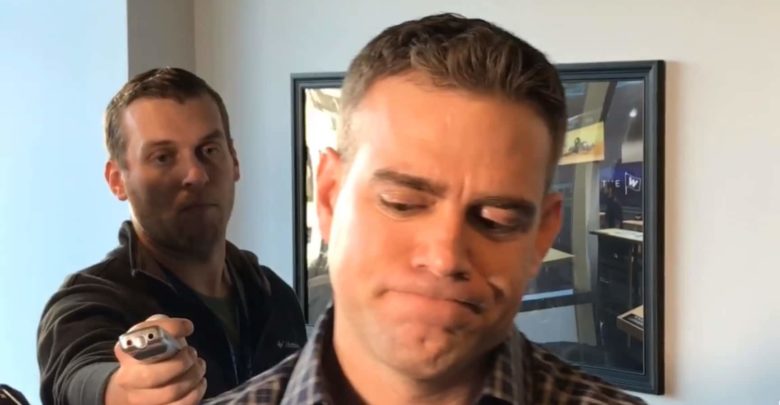 Report: Cubs Planning to Add Two 'Not High End' Relievers Once Market Plays Out
Like failing to save room for dessert, you might have missed the brief morsel about the Cubs plans to add bullpen depth if you stopped after the main course of Gordon Wittenmyer's column. But there, bringing up the tail end of a notes section that followed speculation of David Ross joining Joe Maddon's staff in an official capacity, was some pretty specific sourced info about what the Cubs are looking for.
Sources say the Cubs plan to add two established relievers — "not high end" — but that it likely won't happen until the market plays out, possibly into next month.
If we're being honest, this isn't really anything new from either a timing or a talent perspective. It's been talked about here and elsewhere that the Cubs are not likely to be shopping in the upper tier of available relievers — Andrew Miller, Adam Ottavino, Zach Britton — all of whom figure to command three years and around $10 million AAV. But it will probably take those guys signing and setting the market to get things moving in general.
What's more, the Cubs didn't get much from jumping out early last year with signings of Brandon Morrow, Drew Smyly (injured, but still), and Tyler Chatwood (starter, but still). And if they weren't comfortable committing two years to Jesse Chavez, it's pretty clear they're going to be looking for some serious value out there. Probably praying like hell — is that blasphemy? — for Brian Duensing and Brandon Kintzler to make like Lazarus as well.
Given how much money they're already raking in and throwing in a new broadcast deal that, even if it falls short of expectations, should increase revenues further, you'd think the Cubs could simply pay to make their mistakes go away. And maybe they will to some extent, but Theo Epstein and Jed Hoyer have buttered their bread and now they need to sleep in it.
That's not as easy as shooting ducks in a barrel, though, which is why the execs are on edge this winter as they try to avoid further swings and misses. There's also the matter of their rumored pursuit of Bryce Harper, which sources have said will require the Cubs to move some money around. Whether or not you think they should have to do that is irrelevant at this point, as everything points toward it being the case.
So until the situation with Harper is finally resolved on way or the other, the Cubs really don't know exactly what their appetite is for other additions. Not that there'll really be much difference either way. If they can somehow land Harper — and it's still not likely, but we'll call it a non-zero chance — it'll be through a combination of creative player movement and maybe some extra cash, leaving little additional funds. If they don't land him, the reported budget constraints are still there.
On top of all that, the Cubs also want to add a backup catcher and a veteran leader who can handle multiple defensive positions, all with those purported payroll limitations. So we'll see what happens. For all the hype coming out of the Winter Meetings, the Cubs are essentially working to untangle a Newton's cradle that their child dropped on the floor (if you've ever dealt with this, you know how frustrating it is). Everything is intertwined and there probably won't be any really serious movement until that all gets sorted out.
Ed. note: The Tribune's Mark Gonzales published a column titled, "Cubs may need to subtract before adding some bullpen help" in which he approached the topic from a slightly different angle from that laid out above. You could certainly bracket in the pursuit of Harper there and say that's the real reason they'd want to "subtract," but Gonzales doesn't so much as hint at that possibility.
Rather, he's saying the Cubs will have to shed salary strictly to pursue the relievers they're targeting. But as with everything else we've been hearing and discussing this winter, nothing is ever as simple as it appears on the surface. Unless, of course, it is that simple.