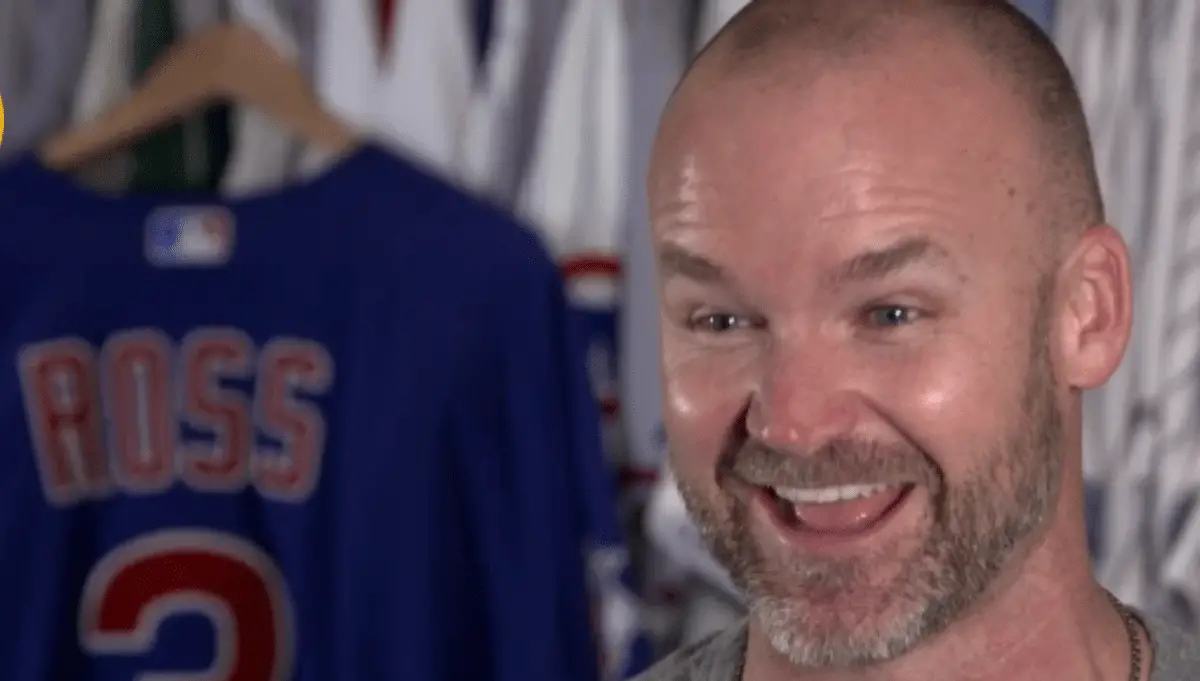 Twins Reportedly Interested in Mark DeRosa, David Ross for Vacant Managerial Job
We wouldn't normally concern ourselves with who the Twins tab to replace Paul Molitor as manager, but there's kinda not a whole lot going on around Wrigley Field these days. Besides, two of the names reportedly in the mix have pretty strong ties to the Cubs.
According to the Star Tribune, the Twins are interested in discussing their opening with both Mark DeRosa and David Ross. Neither former Cub has previous managerial experience, but both have remained around the game as broadcasters since retiring, a vocation that may seem like a better training ground these days given Aaron Boone's success with the Yankees.
Well, regular-season success.
And this isn't the first time we've heard about either DeRosa (who's also mentioned in connection to the Rangers job) or Ross being connected to a managerial position. Shortly before the Cubs' Wild Card loss to the Rockies, NBC Sports Chicago's David Kaplan reported that both men could be potential successors to Joe Maddon in the event of his firing. As fair as it is to question whether Maddon's job was ever really in jeopardy, it makes sense that the team would want to have replacements in mind for when he inevitably departs.
DeRosa was mentioned by Jon Heyman back in March as one of three former players the Cubs had hoped to lure as coaches for the 2018 season. Another was longtime Mariner Raul Ibañez. The third: Boone. Then there's Will Venable, who joined the organization late in the 2017 season as a special assistant to the president/GM and spent 2018 as the Cubs' first base coach.
It's entirely possible this is all much ado about nothing (or little ado about nothing), that the Twins will promote hitting coach James Rowson and/or will not even meet with Ross or DeRosa. Maybe the smoke isn't anything more than smoke, if it's even that. But I've got a feeling this may not be the last we've heard of either of these guys, so it might be worth keeping an eye out for them moving forward.
And if you need to get some of your Grandpa Rossy fix in the meantime, check out CI's exclusive interview in which the World Series hero recounts some of his favorite plays from the 2016 postseason.