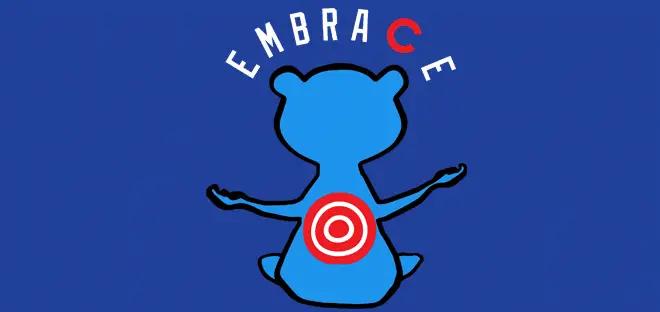 The Rundown: High Stakes Play Out Today, Cubs Embrace the Pressure, Triple Crown Possible for Yelich
There is unbridled bedlam in the National League this morning.
Of course this season would come down to Game 162 (and may require a game 163) to decide who wins the Central Division. It's been clear for a while that the Brewers weren't going away, and they're finishing strong, currently riding a six-game winning streak. Christian Yelich has seemingly wrapped up the NL MVP award, but I believe the only concern the Cubs have is winning the division, hopefully today. That would require a win by Chicago and a loss by Milwaukee. Yesterday's loss to the Cardinals set up today's wild finish.
"There's nothing to lament with our guys," said Cubs manager Joe Maddon, whose team led the division by five games on Sept. 2. "They've been playing very well for a long period of time. Our route has been a little different than everybody else. We'll come back ready to play (Sunday) and see how it all falls."
Going into today's games, all of which start at 2:05 PM central time, here's the abridged version of what we know:
The Cardinals were eliminated from playoff contention when the Dodgers beat the Giants yesterday afternoon. Both the Rockies and the Cubs lost yesterday while the Dodgers and the Brewers won, so the West and Central Divisions each have a tie for first place going into the final day of the season.
No NL team is currently locked into its playoff seed: The Cubs will finish either first or fourth overall and the same goes for the Brewers; the Braves can finish as the number two or five seed; both the Rockies and the Dodgers can seed second, third, or fifth.
The two teams tied for the Central and West Division leads all have a magic number of two going into today's games. That means that if the Cubs and Brewers both win (or lose) they will finish the regular season tied for first, necessitating a tie-breaking game tomorrow at Wrigley Field. If one wins today and another loses, the division winner will be crowned this afternoon. That same scenario plays out for the Dodgers and Rockies. A West Division playoff would be played at Dodgers Stadium.
If a game 163 is necessary, all stats are credited to regular season totals.
The unabridged version:
Entering the final day of the MLB regular season, there are 5 games that can impact NL playoff seeding. These are all the possibilities based on the results of those games. pic.twitter.com/77iEBLvZNl

— ESPN Stats & Info (@ESPNStatsInfo) September 30, 2018
Your up-to-the-minute NL standings:
Cubs 94-67 .584
Brewers 94-67 .584
Dodgers 90-71 .559
Rockies 90-71 .559
Braves 90-71 .559
Today's pitching matchups:
Cardinals at Cubs: Jack Flaherty vs. Mike Montgomery
Tigers at Brewers: Spencer Trumbull vs. Gio Gonzalez
Dodgers at Giants: Walker Buehler vs. Andrew Suarez
Nationals at Rockies: Erik Fedde vs. Tyler Anderson
Cubs News & Notes
Cole Hamels took the loss yesterday, and finished with a 2.63 ERA in 12 starts for the Northsiders. The heavy debate of this offseason will be whether the Cubs should pick up his option or not. I have to believe if the team offered him a contract similar to Tyler Chatwood's, Hamels would take the extension. Last season, low-ball three-year deals seemed to be the norm for free-agent starting pitchers. No reason not to expect that a similar squeeze will occur this winter.
Hamels believes the Cubs are sufficiently prepared for the chaos (subscription to The Athletic required) that will decide the fates of the National League's five playoff teams.
Funny quote by Cole Hamels, who also repeatedly praised Miles Mikolas' performance yesterday: "I think you have to admire his mustache more than anything. He's definitely got me beat."
Sports Illustrated makes a strong case for Javy Baez to win the NL MVP award.
Baez figures to battle it out with Milwaukee's Christian Yelich, who is making a hard, late charge. Although Baez has been humble about the MVP talk, Joe Maddon said he's certain Baez has heard it and that his head is in the right place.
The Cubs are enjoying the pressure of a late season pennant race. A potential game 163 to decide the division winner and first seed in the playoffs would be must-see TV. Chicago has been in first place in the NL Central since July 13, with the best record in the National League, but their season could end as early as Tuesday with a wild card loss.
Pedro Strop is aiming to pitch in the postseason and feels he should be ready to go Thursday if the Cubs are playing the Brewers in the NLDS.
How About That!
Christian Yelich is certainly playing at an MVP level this weekend. I imagine whoever plays the Brewers in this week will pitch around the young outfielder. Yelich has gone 4-for-6 with four home runs and eight RBI with 8 walks in Milwaukee's first two games against the Tigers.
Yelich could conceivably achieve the Triple Crown today. He currently leads the NL in batting average, is within one homer of Matt Carpenter's league-leading 36 and is three RBIs shy of Javier Baez's 111.
For the 11th straight season, MLB set a new strikeout record.
Max Scherzer desperately wants to start today's game for the Nationals. "If there's something on the line, if there's an elimination game, I'm going to take the mound and go out there and pitch." Erik Fedde has been named as today's starter vs. the Rockies.
The Yankees set a new single-season MLB record with their 265th home run of 2018. Gleyber Torres hit the the record-breaking tater.
Among hitters with the necessary 502 plate appearances to qualify for the batting title, Orioles first baseman Chris Davis has the lowest batting average (.168) in baseball history, finishing below Dan Uggla, who batted .179 in 2013. Davis will not play today.
Sunday is expected to be Mike Scioscia's final game as the Angels' manager, but he doesn't want any attention or recognition whatsoever. The Angels, who haven't announced anything, are doing their best under awkward circumstances.
David Wright officially retired. He warrants an entire post dedicated to his career, so peruse the many Mets blogs if you have time after getting your fill of Cubs Insider. Wright is a total class act, grew up as a Mets fan and played his entire career in New York.
"To me, he's the greatest offensive player to wear the orange and blue. Just the orange and blue." – Ron Darling on @Mets great David Wright #MLBCentral pic.twitter.com/92nzRABfAh

— MLB Network (@MLBNetwork) September 29, 2018
Saturday's Three Stars
Yelich – When does the magic run out for this guy? The Brewers right fielder is having an historic season and led the Brewers to yesterday's win by going 2-for-3 with 3 RBI in arguably the biggest game of Milwaukee's season.
Miles Mikolas – The Cardinal's starter finished his inaugural season in St. Louis with 18 wins, holding the Cubs to five hits and an unearned run with six strikeouts across eight innings.
Aaron Nola – The Phillies young ace shut out the Braves yesterday, allowing just two hits while fanning eight Atlanta batters. He finished the season with a 17-6 record.
Extra Innings
Based on analytics and endless stumping by Brian Kenny, it's very possible that Jacob deGrom could win both the NL Cy Young Award and the league MVP. The stats back up his case, so once the dust settles on this crazy baseball season, awards week should present a number of great debates. The Bill James/Rob Neyer Cy Young Predictor offers a much a different outcome however.
https://twitter.com/MrBrianKenny/status/1045832042448072704
They Said It
"The ultimate goal of winning a World Series is not going to be easy," Hamels said. "You're going to have to play some really tough teams at some really tough moments, high-intensity, high-stakes. That's the reason the team that wins the World Series deserves it, because they're the ones that got through all the trials and the tough games and the tough breaks. Tomorrow is going to be exciting." – Cole Hamels
"On certain days, man. We did hit some balls well that did not get far enough. Mikolas was good, Cole was good, both sides pitched really well. We did hit some balls well, but just not enough to get into that basket. So there was some good at-bats in spite of the 2-1 score." – Joe Maddon
"That's kind of the tough part of baseball. You're gonna have days where you hit the ball hard and it's right at people. As a pitcher, it's kind of nice. But, being able to watch that as your teammates are grinding through at-bats, really hitting balls hard, unfortunately nothing to show for it, you just have to let them know, 'Stay with it.' It's just not the day that those are going to fall in. Just keep being that positive foresight for tomorrow. If we're able to hit balls like we did, we're probably going to have a few hits that drop in and score a couple runs from it. That's kind of the nature of baseball." – Cole Hamels
Sunday Walk Up Song
Ladies & Gentlemen by Saliva. Not a big fan of this song, but it is appropriate for today.